Events
February 10-11

– Kearney Dog Sled Races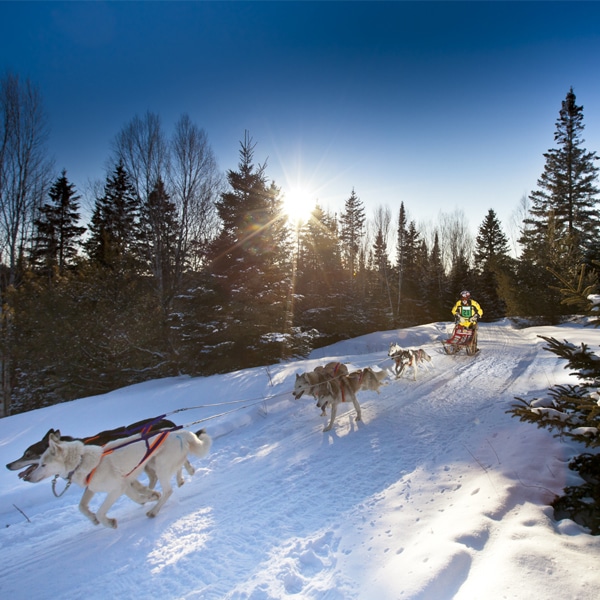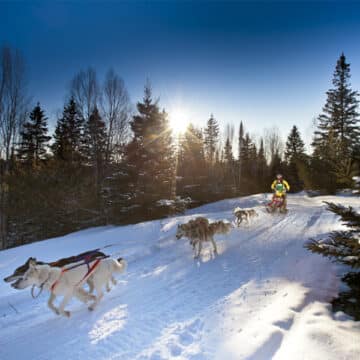 The Kearney Dog Sled Races is back for its 30th year in operation! We are the largest running sled dog race in the province of Ontario. Our event takes place on February 10th and 11th, 2024 from 8:00am to 4:00pm both days. The races take place at the Kearney Royal Legion at 58 Edgewater Park Road, Kearney, Ontario. This is an annual event which generally takes place on the 2nd weekend in February yearly. We take over Ontario's biggest little town with action packed sled dog events that run all day long both days of the weekend.
This winter we celebrate sled dogs doing what they love best – running and pulling. We have multiple race classes running on skis and on sleds. We are featuring a new 8 dog sled class running a 20 mile course through the highlands. We even have a small loop track for the kiddos between 5-12yo to run the "I-Kid-Arod" with one dog pulling them a few hundred yards. Our event is free for the public with lots of other family friendly activities for people to enjoy like dog sled rides, face painting, a silent auction, pet-a-pup pitstop, and so much more. Join us for lots of fun in the snow the second weekend in February!
For complete event details please follow the link provided.