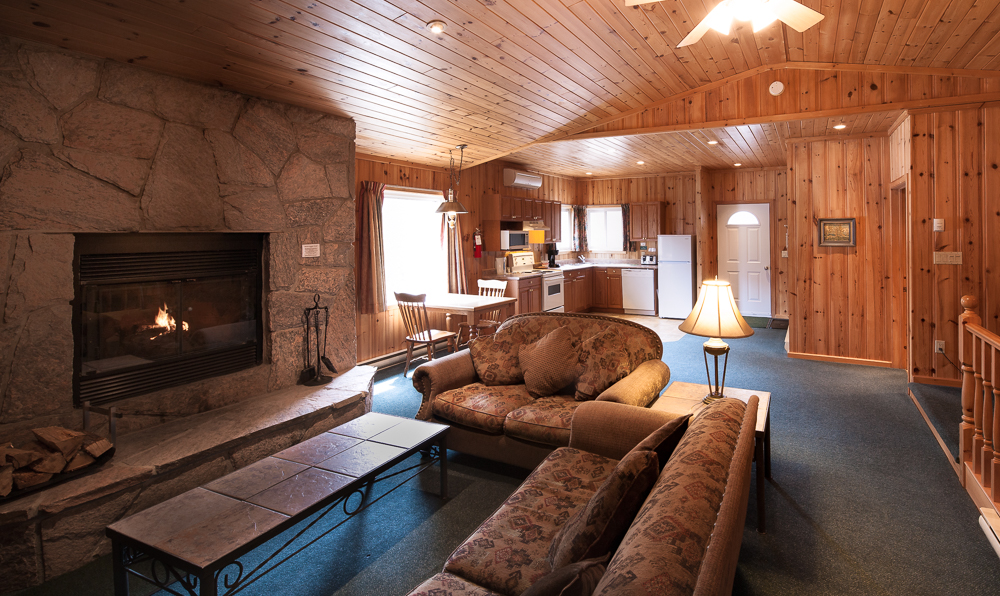 Cottage Cooking at the Resorts of North Muskoka
Please note: Our new 'Great Canadian Wilderness' website has replaced the old one that ran under our company name, Explorers' Edge. From time to time in an older post, you may see references to Explorers' Edge.
A vacation should mean that normal schedules go out the window. Your getaway in the wilderness north of Toronto should be all about fun and following the whims of the day. Feel like just hanging out at the beach? Done. Want to try out waterskiing and then go for a hike? Done and done. How about an afternoon nap in a gently swaying hammock? Absolutely!
At some point, in between all the great fun, you'll have to eat. And when you book a self-catering cottage at one of the Resorts of North Muskoka, you can dine when you feel like it – not when it's scheduled for you.
Self-catering resort cottages allow you to enjoy relaxed meals on your own schedule, to eat when you want and whatever you want, without having to get out of your beach clothes. Think early morning coffee on the dock, a picnic on the beach, sandwiches on the go (even in a canoe!), a sticky-fingered barbecue complete with s'mores over the fire, or just a leisurely dinner.
Equipped with full kitchens – appliances, dishes, and cutlery included – a self-catering cottage provides the necessities for making great vacation meals. Most even have a private barbecue for outdoor cooking with less clean up required. It's just like having your own Muskoka cottage!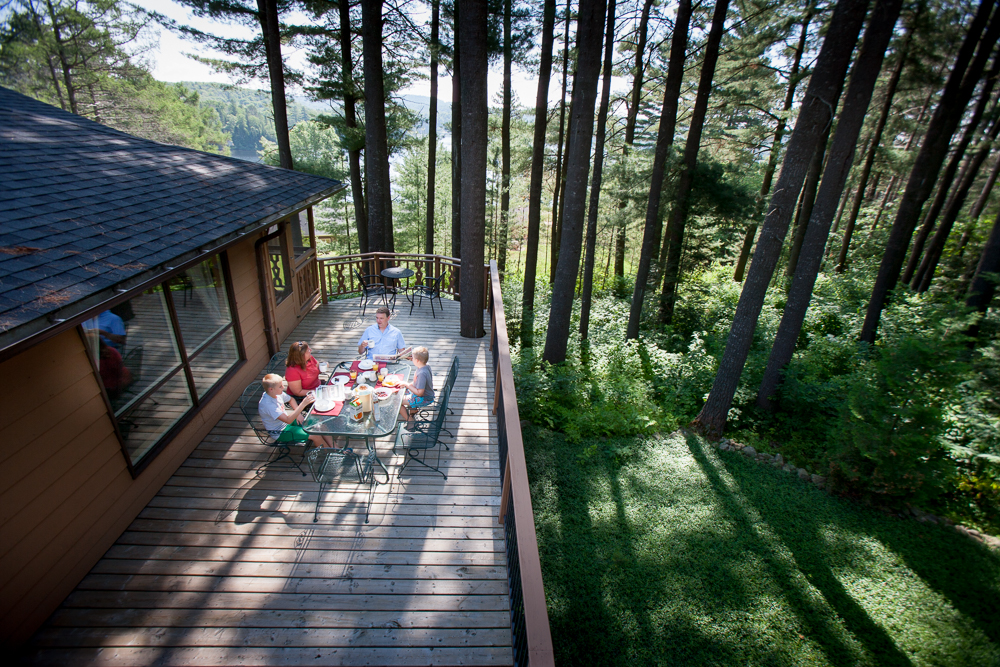 A traditional, fixed menu at a resort may be limiting, but a self-catering cottage is ideal for families with different tastes and cooking preferences, or anyone with dietary restrictions. If you want to enjoy a few cocktails with your meal, you don't need to worry about how to safely get back to your cottage. And eating in is often less expensive than daily restaurant meals, leaving more room in your budget for fun. With a self-catering resort cottage, you just bring the food. (Some, like Bondi Cottage Resort, even have a garden to supply your dishes with fresh produce – and chickens for fresh eggs!)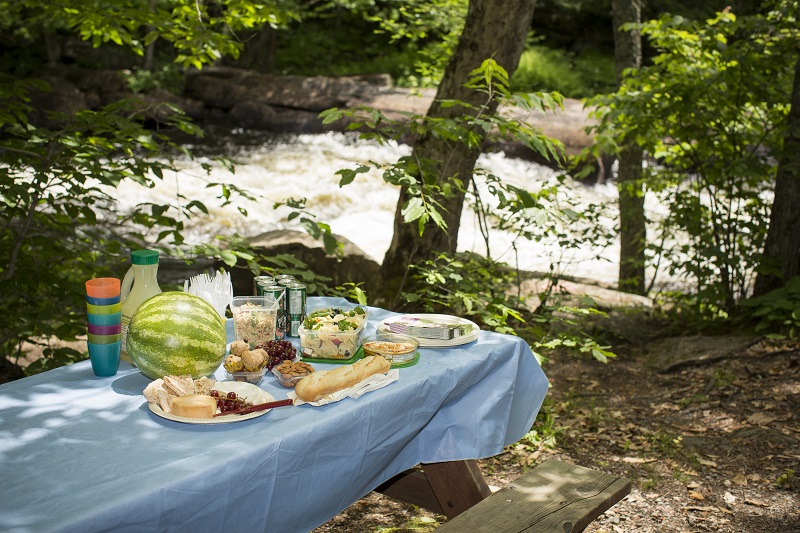 Travelling as a group? With a self-catering cottage, you even have the flexibility to bring in a caterer for the occasional meal so that you don't have to leave the beach until dinner's ready. You can get to know the neighbours easily, too, if you'd like. Many cottage resorts have a communal fire pit so that after a long summer day of swimming, boating, fishing, or even just relaxing in the sun, you can swap stories with other guests, sing campfire songs, or make some s'mores over the flames.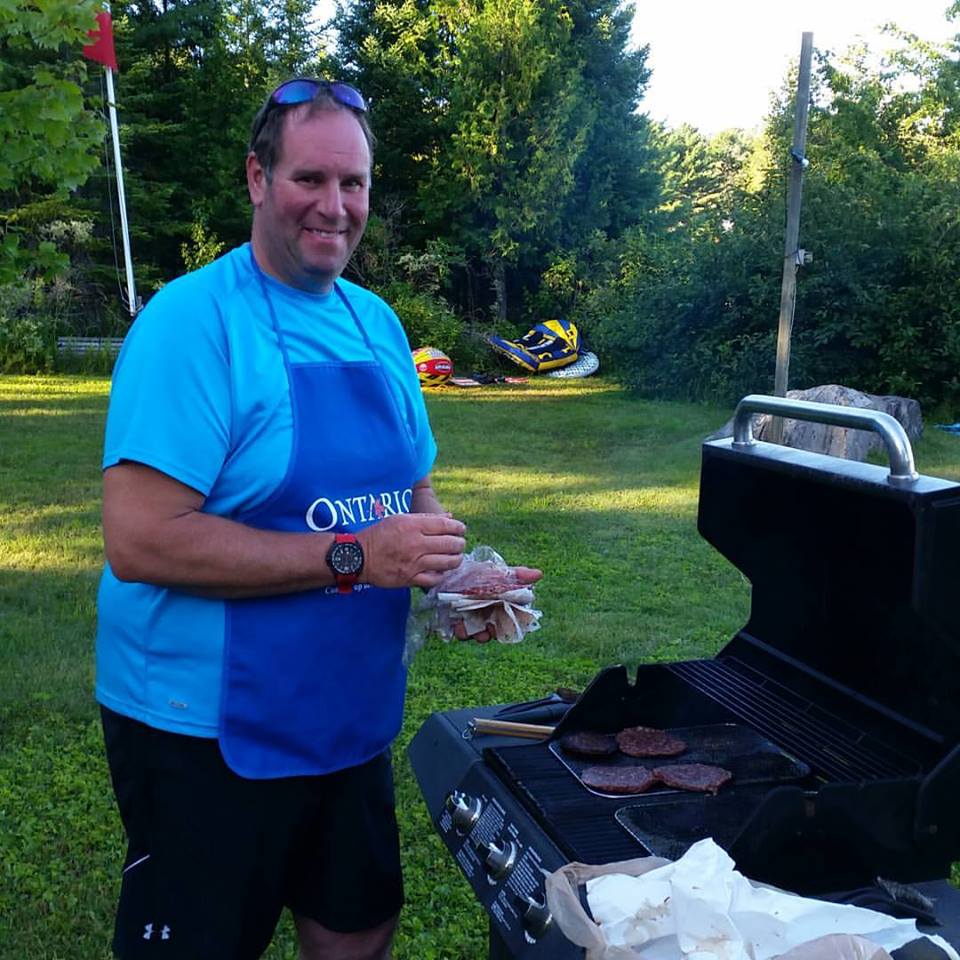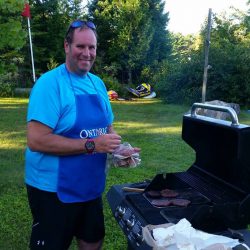 With a variety of self-catering cottage resorts to choose from and lodges with exceptional restaurants, at the Resorts of North Muskoka you can choose the experience that best suits you – even mix and match during your stay. Have barbecue burgers on the deck one night and a mouth-watering meal in a historic dining room the next.
At some resorts, you have the choice to cook your own meals or visit the dining room to enjoy the chef's culinary creations.
Let Tally-Ho Inn serve up your breakfast and then make your own meals for the rest of the day. Enjoy a weekly shore breakfast with Lumina Resort – take a boat ride out to their island and take part in a feast cooked over an open camp fire. Take a night off and treat yourself to delectable dishes featuring local produce or game at Port Cunnington Lodge or The Norsemen Restaurant at Walker Lake Resort. Or if cooking just isn't your thing, take advantage of the full meal plan offered at several of the resorts such as Cedar Grove Lodge. Some of these fine resorts will even pack you a lunch for a day out.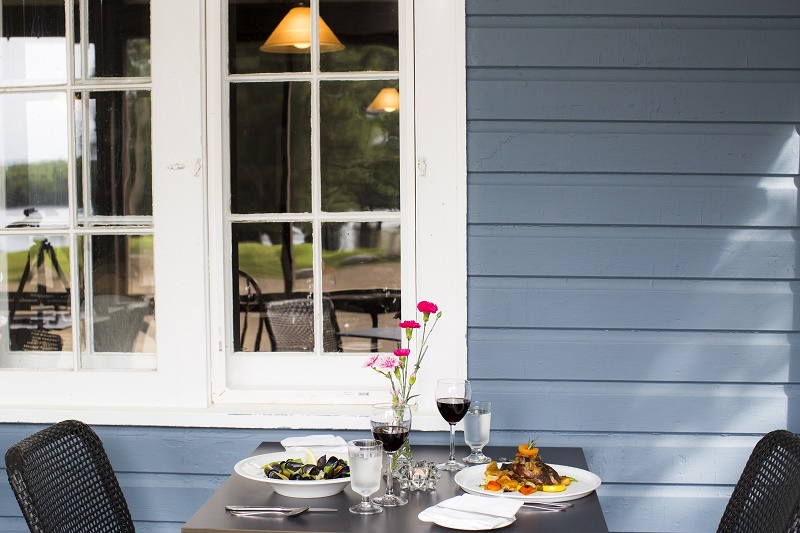 With options like these, there's no need to bring 'everything and­ the kitchen sink' on vacation. Enjoy a well-earned break at a cottage resort, no matter what your tastes and budget.
Feature photo shows housekeeping cottage at Blue Spruce Resort.