Celebrate Canada 150 with the Resorts of North Muskoka
Please note: Our new 'Great Canadian Wilderness' website has replaced the old one that ran under our company name, Explorers' Edge. From time to time in an older post, you may see references to Explorers' Edge.

What could be more Canadian than heading into the wilds to seek adventure, commune with nature or simply relax? In 2017 there's no better way to celebrate our nation's 150th year than by getting back to your wilderness roots at one of the Resorts of North Muskoka.
The first eager tourists arrived in Ontario's cottage country around 1860. What they discovered was both vastly different and strikingly similar to the Muskoka of today: stunning landscape, pristine waters and soaring granite cliffs – but not a resort to be found.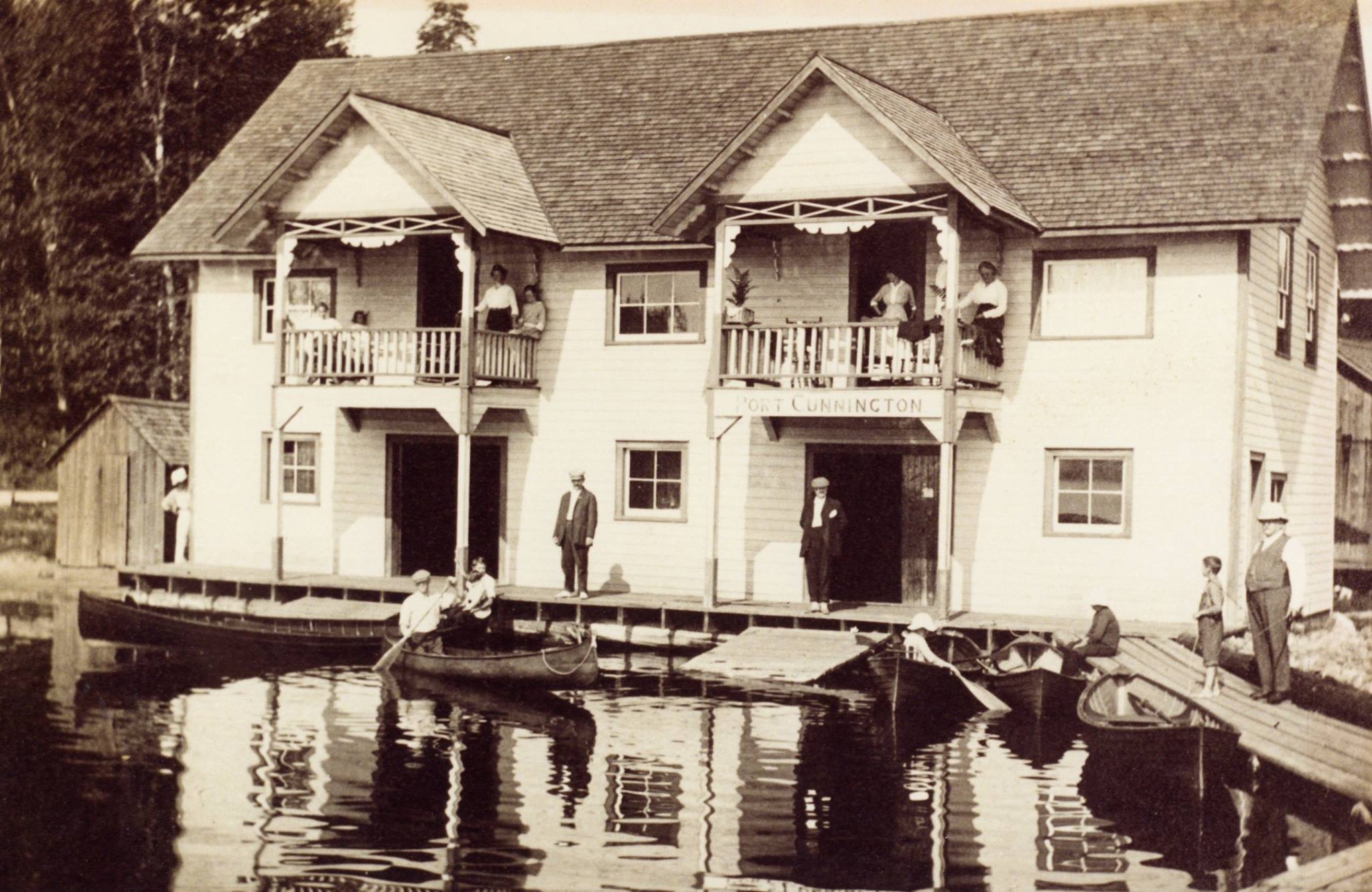 By the turn of the century, with demand for a retreat to Muskoka growing, the northern reaches of the region were now accessible by train and steamship (the latter industry being developed to serve development on the lakes), and family-run resorts dotted the shores. Many visitors made a trip to their favourite resort an annual tradition, basking in the peaceful surroundings and enjoying swimming, canoeing, and bonfires on the beach.
Fast forward 150 years and you'll still find cottage resorts and lodges – like the Resorts of North Muskoka – that honour those early roots. Some are more than a century old and owned by newer generations of the same families that built them. Clyffe House Cottage Resort, built in 1885, is the oldest Muskoka resort still owned by the same family. Port Cunnington Lodge has been welcoming guests since 1890, and other establishments for many decades.
Much has changed at these resorts since their early days – you'll find all of the modern conveniences you'd expect amidst rustic charm – but the iconic Canadian pastimes remain. This year, you can make traditions of your own at the Resorts of North Muskoka in celebration of our great nation.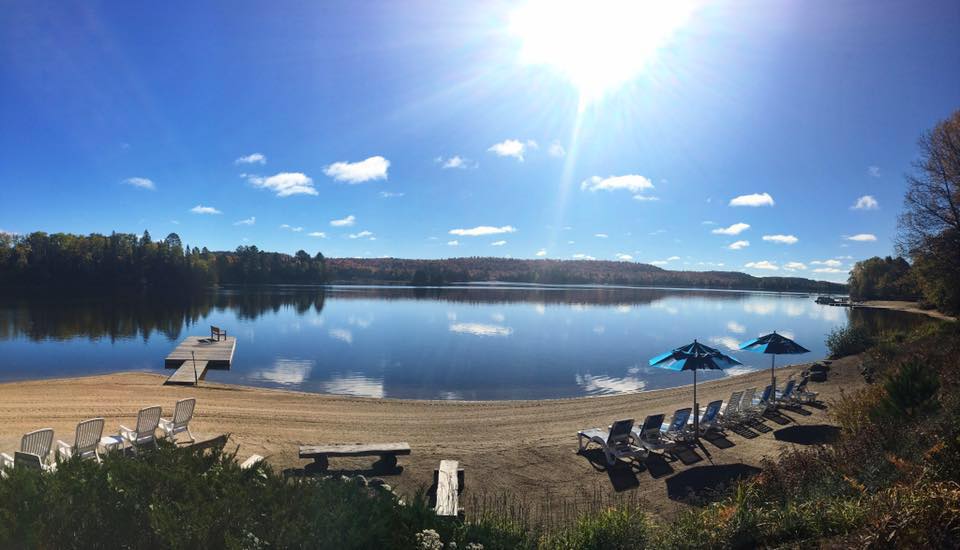 Go for an early morning paddle along a misty shoreline and listen to the loons calling. It's an activity that once would have been done exclusively by canoe; today you can enjoy paddling in a kayak or on a stand-up paddle board, too.
Go for a swim in a lake as sparkling as it was a century ago. Lie on the dock and soak up the sun or build a sandcastle on the beach. Drop a line in the water and discover what kind of fish you can catch.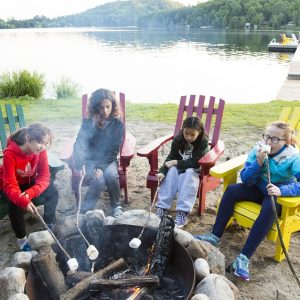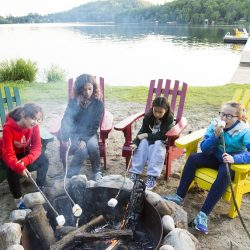 Roast marshmallows over a bonfire and maybe sing a campfire song or two. Cozy up next to a roaring fire with a Canadian read and a pint of local brew. Or pull out a classic game board for a little friendly competition.
Some other traditions that are still popular today include motor boat touring the lake, bingo, crafts, and a number of the resorts participate in a regatta each summer. You'll also enjoy nature hikes to see moose or deer and night hikes to see shining stars.
Take a hike in nearby Algonquin Park, established almost 125 years ago (Canada's oldest provincial park). It has more than 15 trails accessible from the main highway through the park, some with breath-taking vistas that are spectacular any time of year but especially so in the fall. Log the wildlife you see – maybe a moose or a red fox or a pine martin – at the visitor centre.
Celebrate Canada 150 with a stay in the accessible wilderness at one of the Resorts of North Muskoka. You'll leave the same way those visitors from more than a century ago did: relaxed, revived, and with memories to last a lifetime. And perhaps you'll be inspired to make it an annual tradition, too.
To plan your stay at a traditional cottage country resort, visit the Resorts of North Muskoka.

(Okay…they didn't have water parks in 1867…)