Fern Glen Inn B&B
1462 Fern Glen Rd, Emsdale, Ontario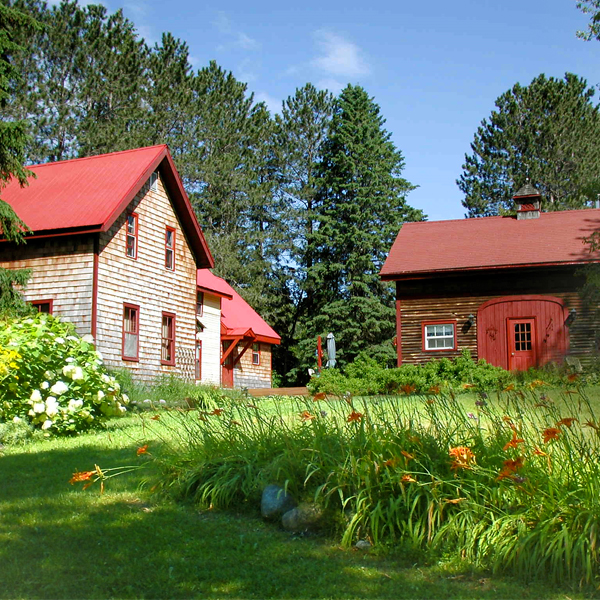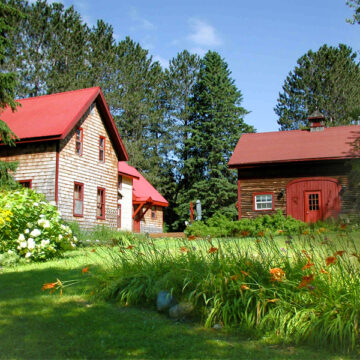 Nestled on 120 acres just 20 km north of Huntsville, Muskoka, you'll find the perfect blend of thoughtfully-appointed B&B accommodations, wholesome yet indulgent meals, and a secluded forest setting with over 10 km of private hiking trails for you to explore at your own pace. Make Fern Glen Inn B&B your home base for exploring the region. From hiking, canoeing and swimming in the warm months; to skiing, dogsledding and snowshoeing on a winter getaway, there's something for every adventure-seeker just an easy drive away.
Fern Glen Inn B&B offers unique and charming guest rooms—each with a queen bed and ensuite bathroom. Four guest rooms are in a separate building called the Coach House, located just a few steps across the deck to the Main House where the dining room and registration area are located. The fifth guest room, the Homestead Room, is located upstairs in the Main House.
Cooking is a passion and a joy at Fern Glen Inn, as you'll discover for yourself. Meals are prepared from scratch with the best, freshest ingredients available, locally sourced when possible. The style is classic comfort food, unpretentious but with some inspired touches. Gather around the antique harvest table every morning for a wholesome-yet-indulgent breakfast and let us help start your day off right.