Driftwood Cove Marine Resort
93 Port Severn Rd N, Port Severn, Ontario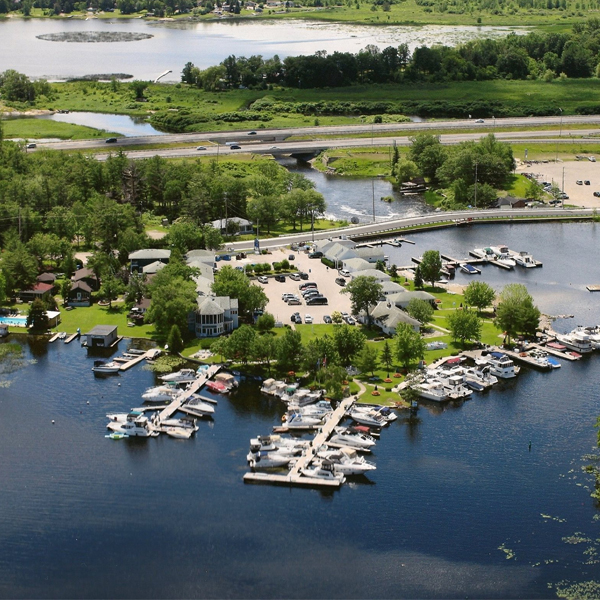 Driftwood Cove Resort was founded in June 1987. It is a first class marine resort nestled in a cove off the Trent Severn Waterway one lock above Georgian Bay in the heart of Port Severn.
Driftwood Cove's major business is the rental of boat slips. With approximately 80 boat slips available, the marina can accommodate any size of boat, up to a maximum of 55 feet long and provides all the amenities necessary for seasonal boaters to enjoy a stress-free boating experience. Transient boaters are always welcome, as we have the facilities to accommodate them.
Driftwood Cove also has 9 fully furnished accommodations that sleeps up to 8 people. 4 cottages are located on the beach and 5 units are located on the main grounds. All are equipped with central air conditioned and fully equipped kitchen and dining area.