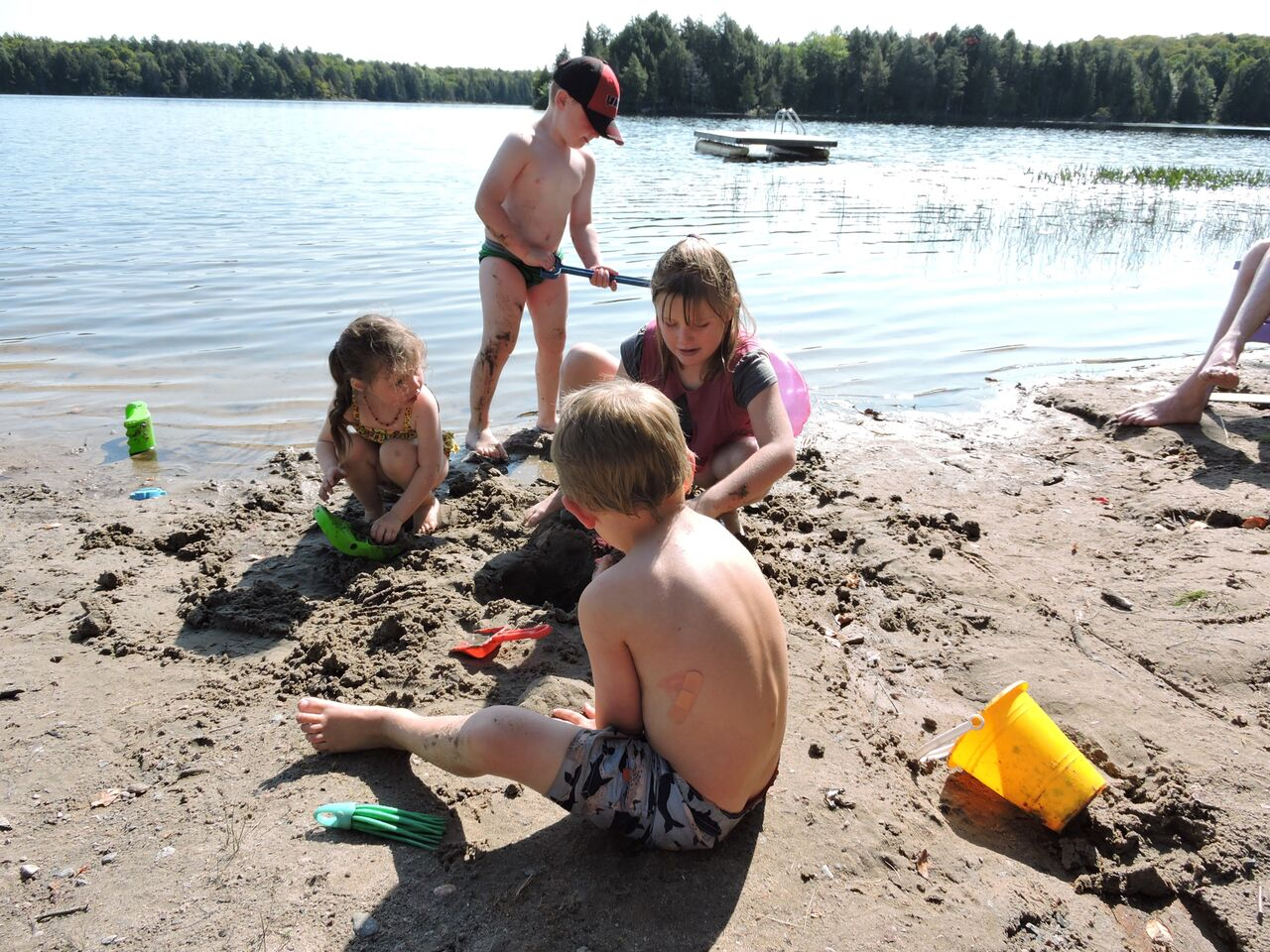 Bain Lake Camp in Port Loring, Ontario: Family Fun & Family Run
Writer Bill Farnsworth heads to Loring-Restoule to check out a long-standing and welcoming vacation spot.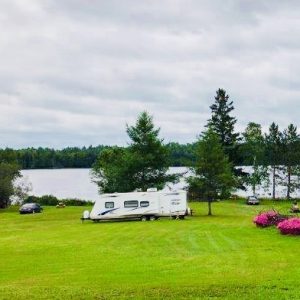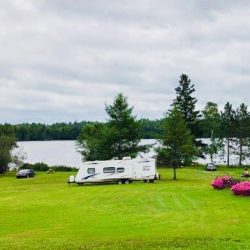 Just outside beautiful Port Loring, Ontario lies Bain Lake Camp, a secluded all-seasons establishment on the shores of pristine, private waters. Popular with both families and adventurers in search of fishing, snowmobiling, or simply peace and tranquillity, the cozy housekeeping cottages and friendly atmosphere make it the perfect destination for year-round escapes.
Under new ownership in 2018, operator Tamara Mathews represents the third generation of women to own and run the historic camp. The property began its life as a farm, which was cleared and settled by Tamara's great-grandfather in the 1890s.
The original cabins were added in the 1920s, when the property was used as a fishing camp in addition to farming. Located on 300 acres that feature mature forest and working hay fields, the property also boasts nearly half of all the available waterfront on Bain Lake.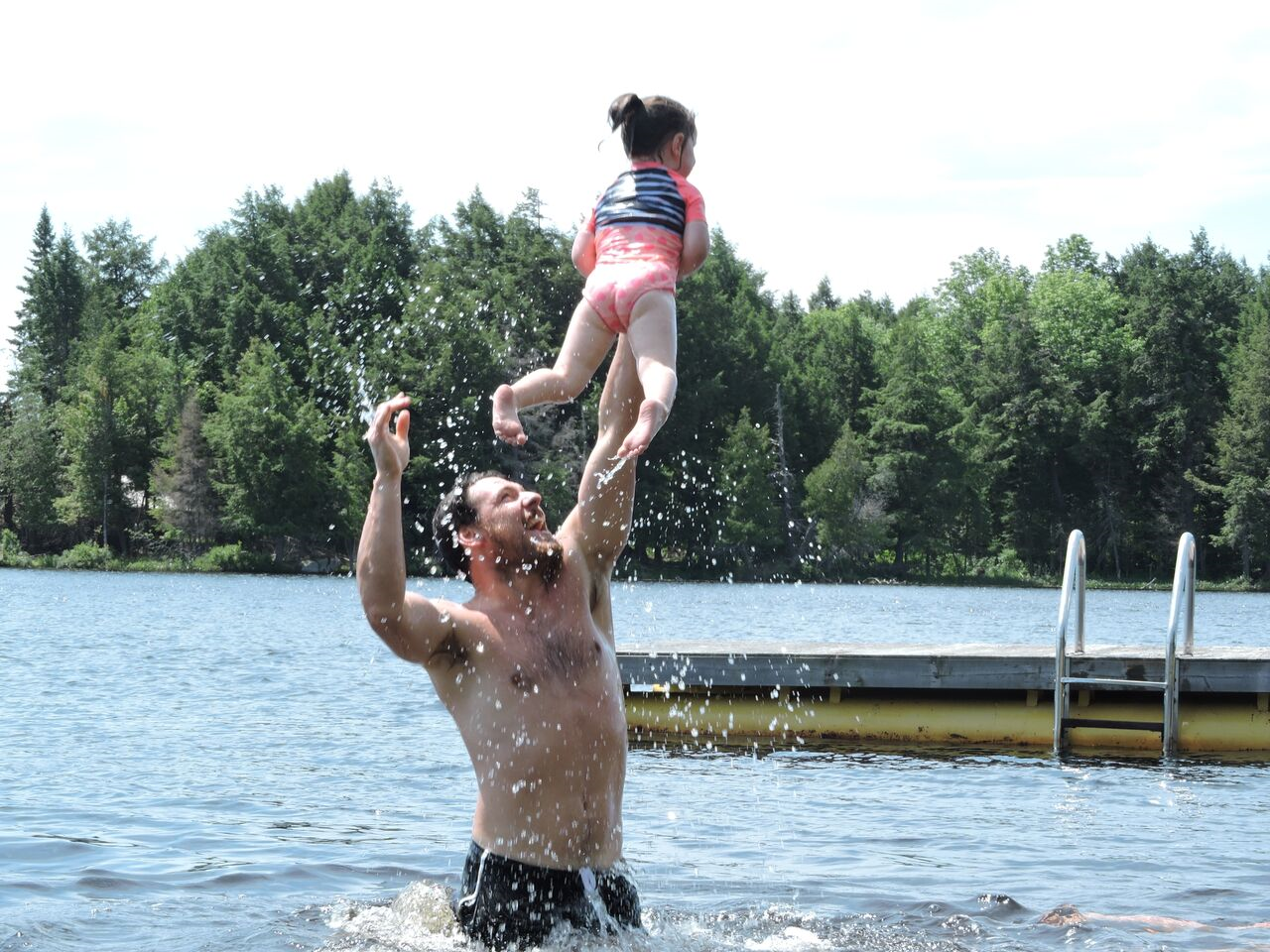 The lake itself is clearly the star of the property. A long narrow strip of spring-fed water, several kilometres long, Bain Lake has excellent pickerel, bass and pike fishing. The camp attracts many return guests that have become like family during annual fishing excursions.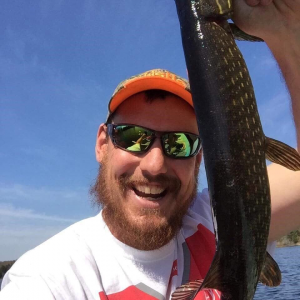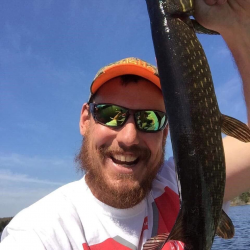 With no other public access to the lake, Bain Lake Camp guests enjoy complete privacy on the water. There is a beach for swimming, a private boat launch and dock for boats, numerous hiking trails and back roads for cycling. Boats (including motorboats) and canoes are available to rent as well.
Spring fishing, a secluded summer retreat, revelling in the fall colours or a home base for some of the province's best snowmobile trails are all waiting for you here. Whichever you choose, the on-site cabins have everything you need to make your northern visit one you will never forget.
There are also several other three-season cabins that are well spaced to provide a sense of privacy and solitude. The cabins are a mix of two and three bedrooms that can sleep up to eight people, with cooking facilities and washrooms.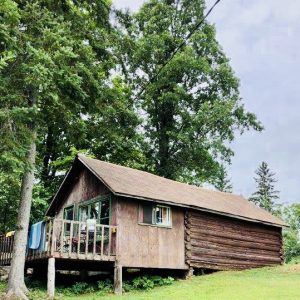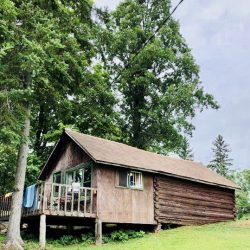 Take a short paddle from the dock and you'll find a campground that offers tent sites bordering on acres of Crown land. Campers can bring a boat or canoe and enjoy the fishing and wildlife near their tent set up, all while being close to the beach, showers, laundry and other amenities the camp offers. Bain Lake Camp also has trailer and RV sites available with full hook-up.
Tamara is making many updates and additions to her family's business, including opening her store that offers maple syrup created on-site, locally produced honey and a selection of works from local artists and artisans.
Named "Howard's Shop" after Tamara's father, the space has been lovingly curated with historical artifacts such as antique farm implements and keepsakes from previous generations of the family.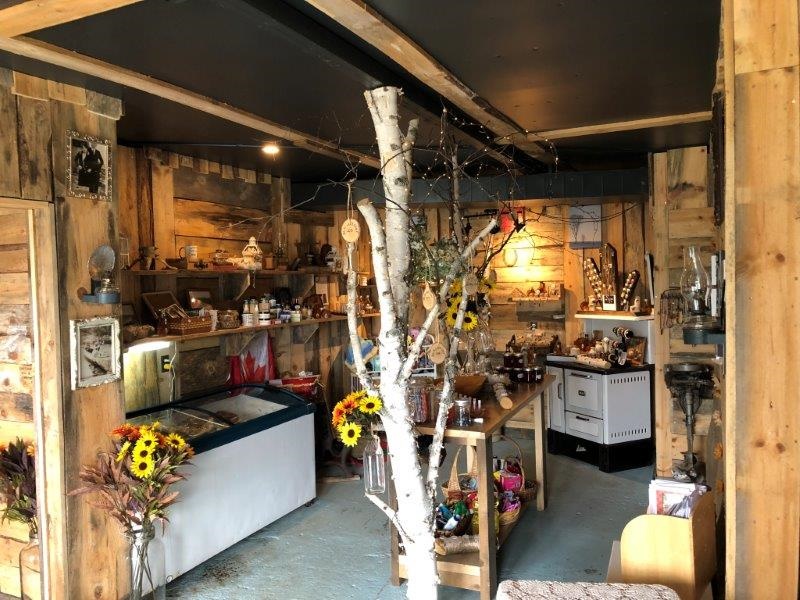 Another showcase feature of the property is the historic barn, built in 1898, which can now be rented for festive events and family reunions. It's an amazing structure to gather in to celebrate friends and family in the warmer seasons.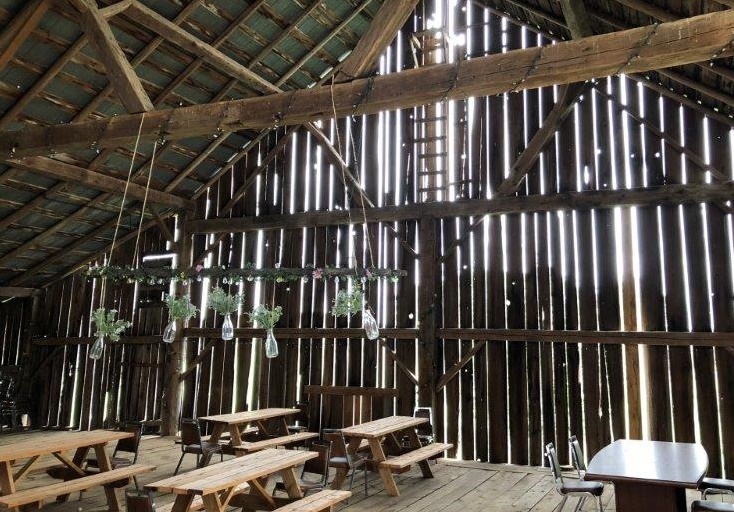 Bain Lake Camp is the ideal spot to experience the stunning wilderness of Loring-Restoule, Ontario as you make family memories and enjoy great outdoor adventures. Whichever season you choose, enjoy unparalleled access to the lake and a chance to slow down and commune with nature. A charming property with some modern amenities, consider Bain Lake Camp for your next weekend getaway with your pals or that family adventure you have been talking about for so long.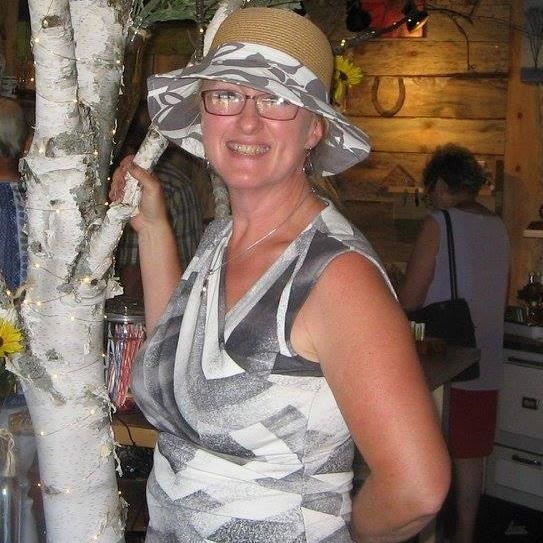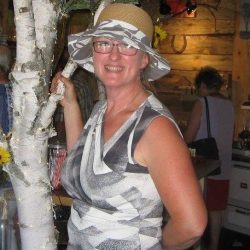 Visit their website for booking details and directions, and call to talk to Tamara herself to hear her passion for the property that has been a part of her family history for more than a century.
Enjoy a truly restful getaway at Bain Lake Camp any time of the year. To plan your stay, click here.