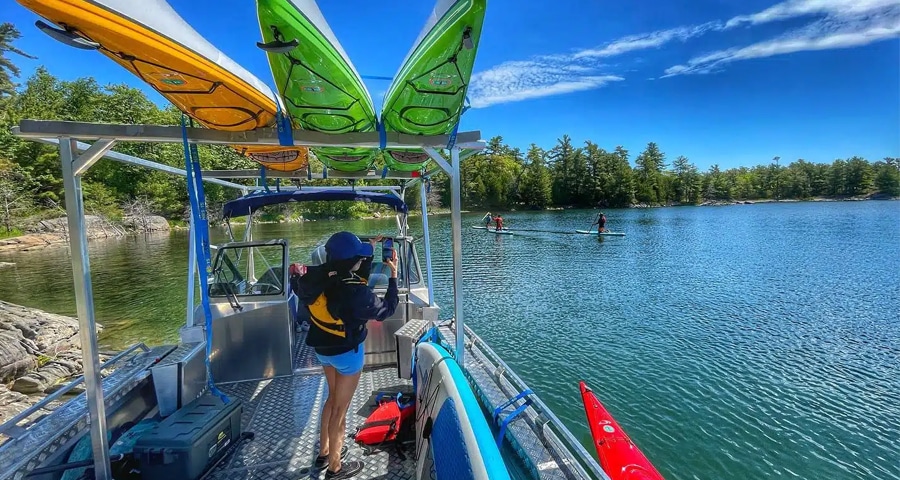 Amazing Places & Spectacular Spots: West Parry Sound In Spring
Nestled on the rugged shores of Canada's largest fresh water archipelago and part of the UNESCO-designated Georgian Bay Biosphere Mnidoo Gamii, west Parry Sound is a large district stretching from the shores of Georgian Bay to plenty of inland communities. It's also an area that's home to some of Ontario's best outdoor adventuring.
On The Water
Out on Georgian Bay is where most folks like to be, but because it's mainly inaccessible by land, touring this waterway requires you to hitch a ride. Based out of Snug Harbour in Nobel, Ontario, Georgian Bay Tours offers kayaking, paddling and hiking adventures, with a very cool water taxi to get you to undiscovered places.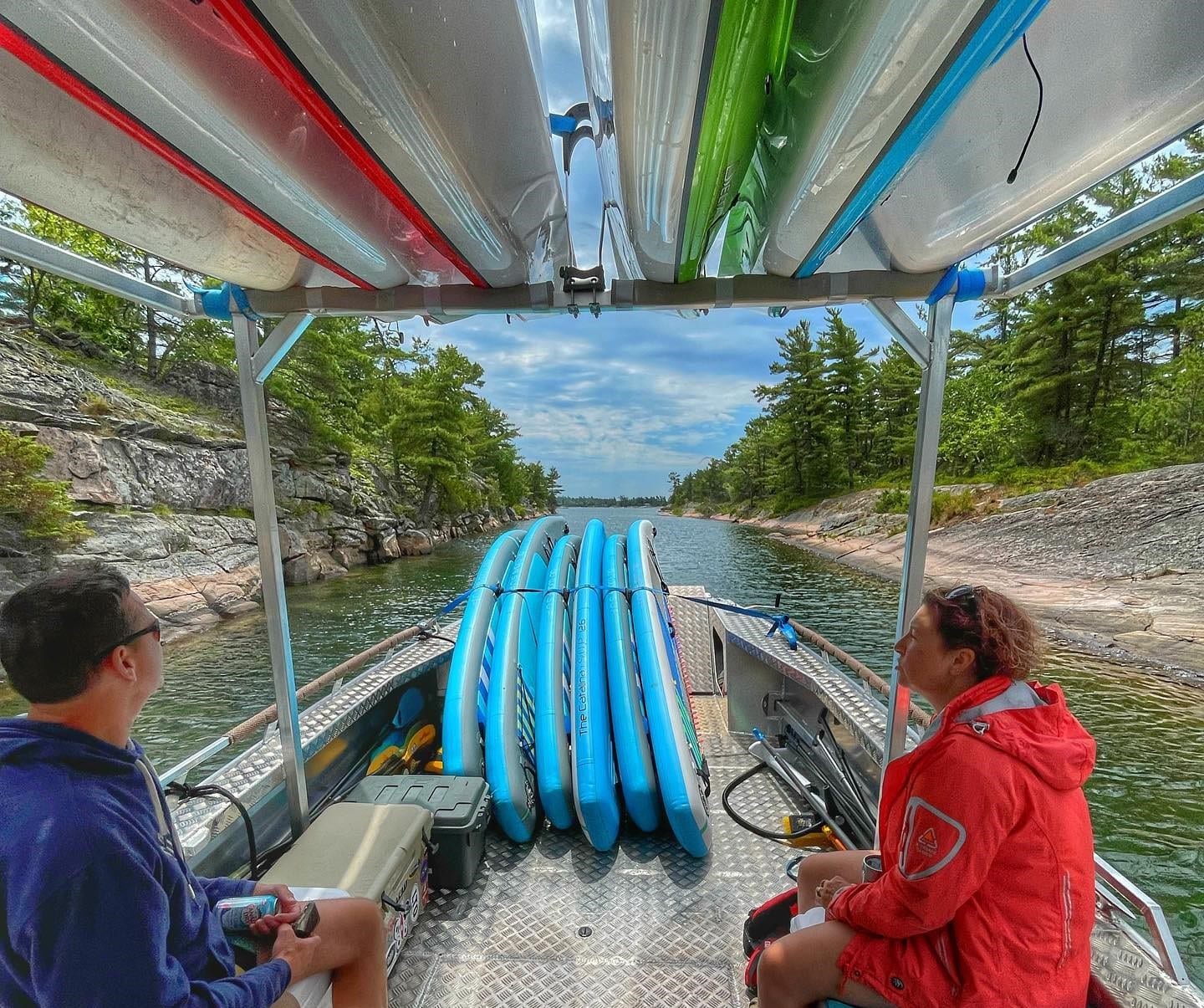 Black Feather, an adventure expeditions company, also offers epic tours of the 30,000 Islands in the summer months. Prefer to rent your own kayak, canoe or stand-up paddle board? White Squall Paddling Centre & Outdoor Store has you covered (and offers a rental shuttle service to your launch point).
Georgian Bay is also a favourite destination for sailors, particularly in the channel at the Parry Sound Harbour. Here (where you'll see avid sailing students having a blast at Sail Parry Sound) when the daily sunrise hits the rocks that line the channel, it creates an event known as a thermal wind, which almost always guarantees a great breeze.
Local sailors will tell you, without exaggerating, that this is some of the best fresh water sailing in the world. Take some lessons this summer at Sail Parry Sound, or head out on a guided tour with Diamond Waters Sailing, a company that runs sailing and cruise tours, as well as training programs.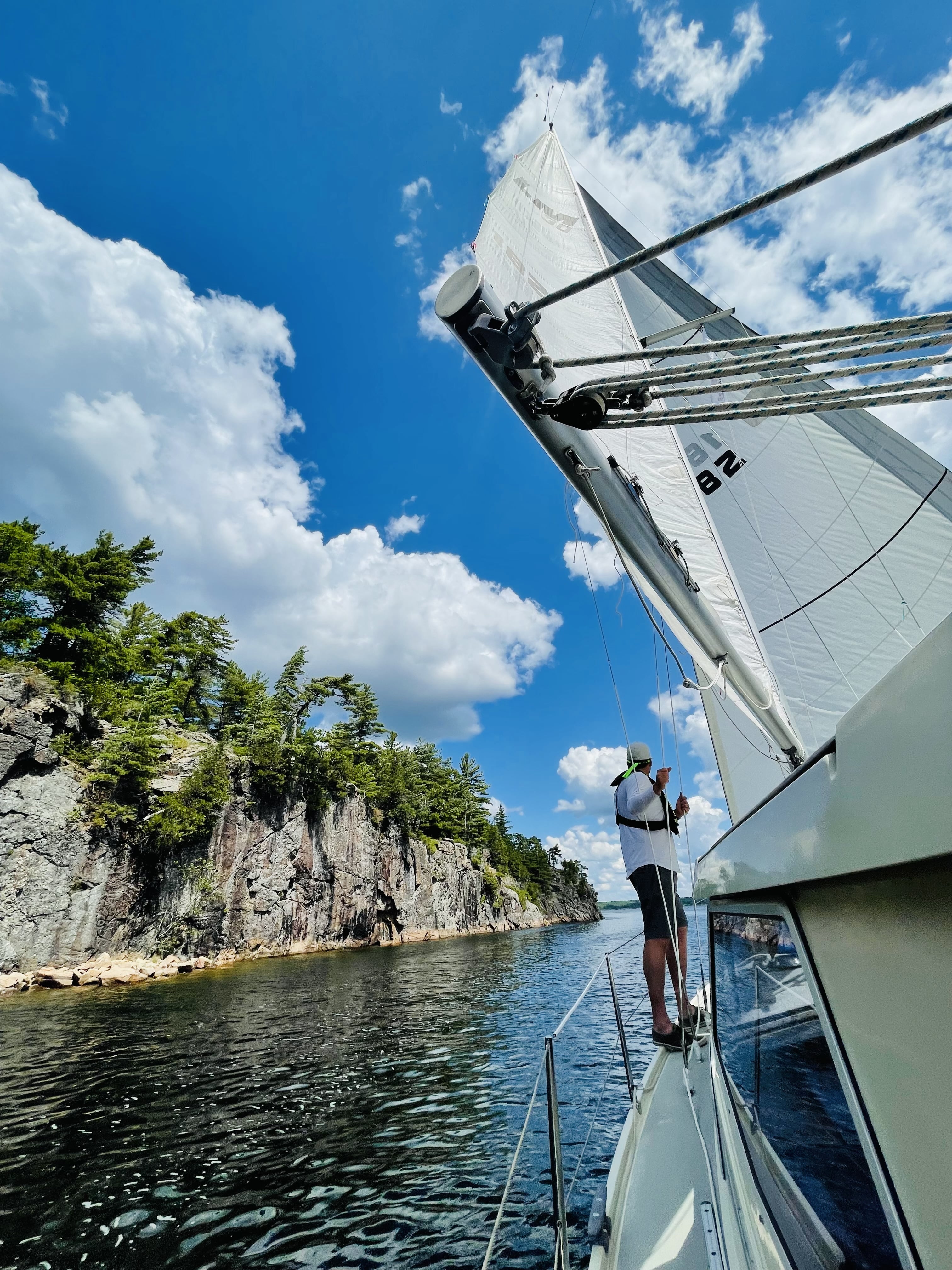 From Parry Sound Harbour you can set out along the region's famous shoreline with 30,000 Islands Cruise Lines aboard the iconic Island Queen or their adventure boat Islander X. The Island Queen often has live entertainment, and the Islander X hosts hiking tours of famous Huckleberry Island. You can also enjoy an incredible cruise with their neighboring vessel, the MV Chippewa III, which often hosts dinner cruises too.
Additionally, there are dozens of incredible marinas that dot the coast. Contact them for rental info, or to learn more about things to do on the bay.
From Above
Get a birds-eye-view of this remarkable coast during a flight with Georgian Bay Airways and take a guided island tour, or just enjoy the scenery from the float plane as you head out to lunch at the world famous Henry's Fish Restaurant on Frying Pan Island.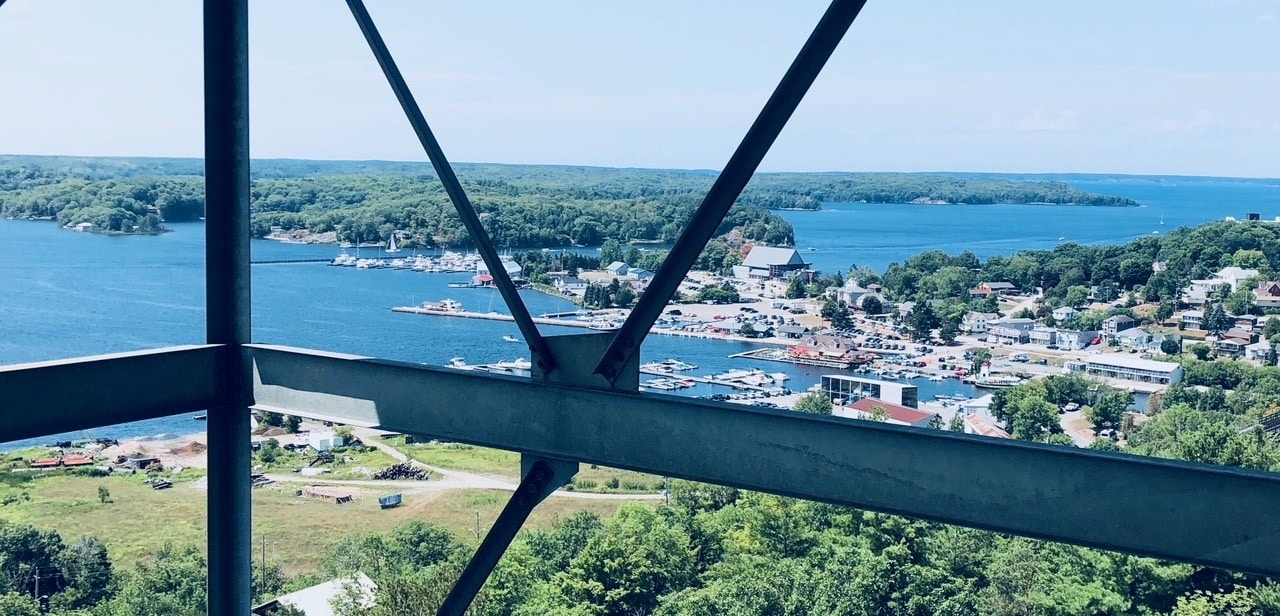 Or you can accept the challenge and mount Parry Sound's historic fire tower for an exceptional view of the bay, and then enjoy a rest after your descent among the beautiful displays of Tower Hill Heritage Garden.
On Land
Golf is big across the district, with four outstanding courses providing the backdrop for unforgettable rounds. Book your tee times all spring and summer long at The Ridge at Manitou Golf Club, Seguin Valley Golf Club, Parry Sound Golf & Country Club and Granite Valley Golf Course.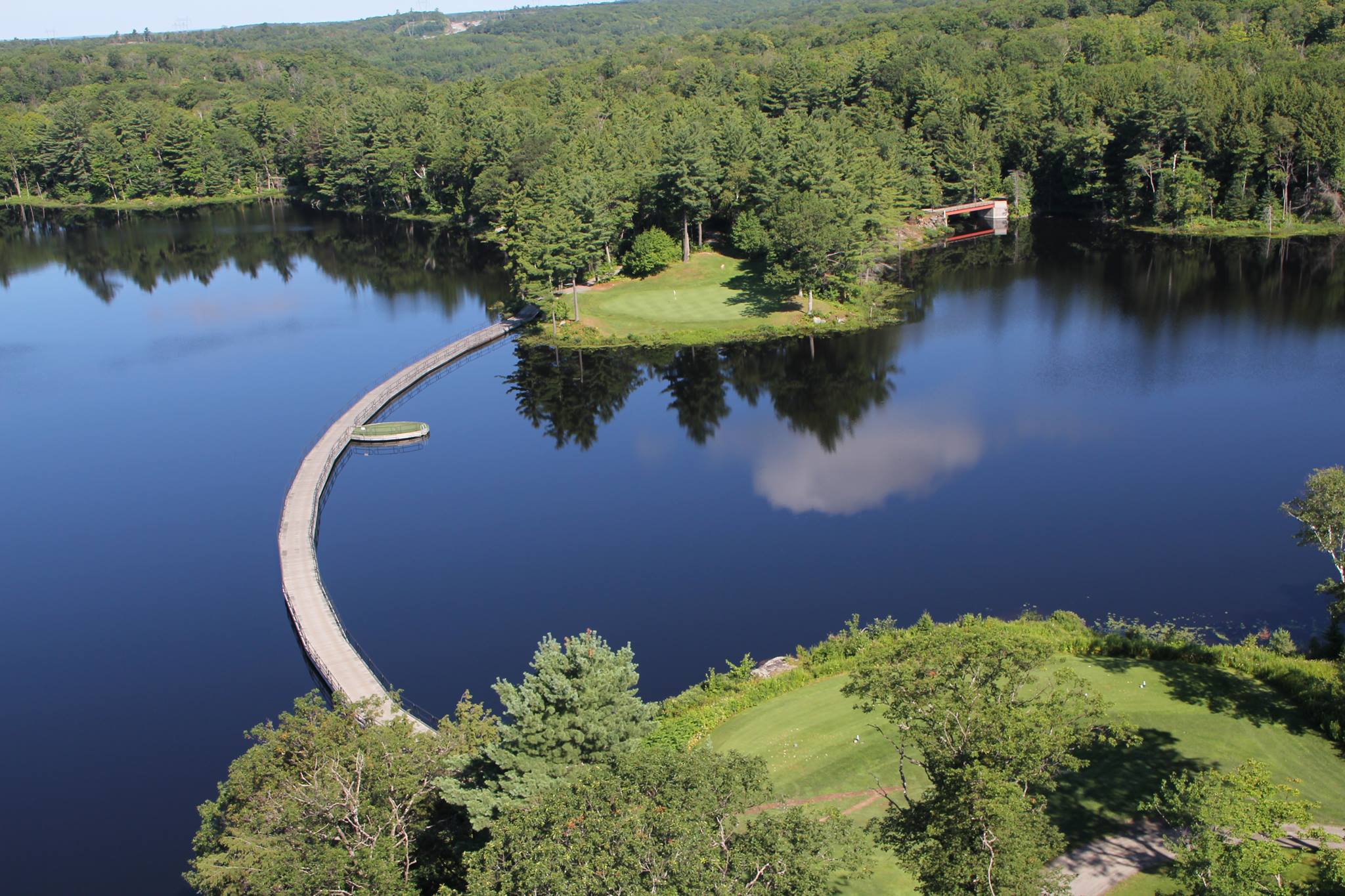 The region is also a popular destination for cyclists, in all four seasons. Consider a rental or guided tour with Parry Sound Bikes (and ask them about their group rides). Also check out fellow bike shop, Ontario Trysport, and ask them about their group rides too. For routes to ride in the area, visit BikeCottageCountry.ca.
Trails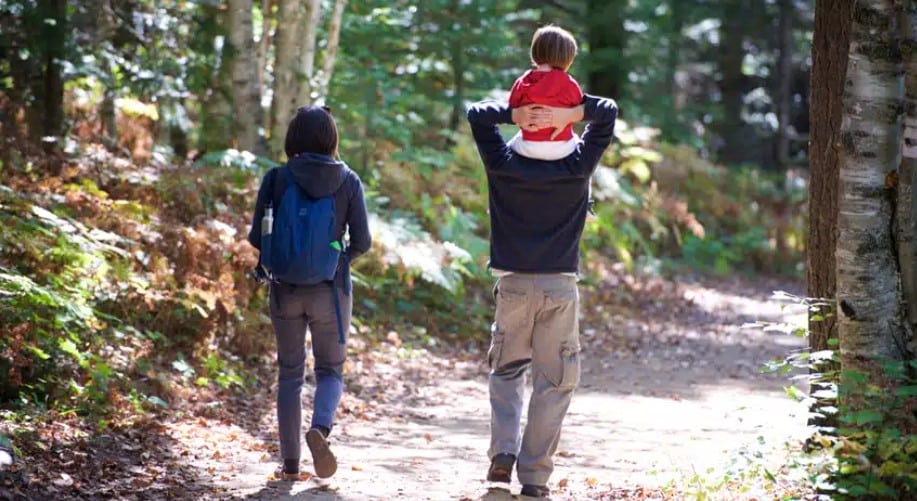 One thing you'll find plenty of in west Parry Sound district is lots and lots of incredible hiking trails! Here are just a few to check out on your next visit to the region:
Baker Trail The Massasauga Provincial Park
Balsam Trail McKellar
Beaver Dams Trail Grundy Lake Provincial Park
Guncotton Trail McDougall
Gut Lake Trail Grundy Lake Provincial Park
Humphrey Nature Trails Seguin
Lighthouse Point Trail Killbear Provincial Park
Lookout Point Trail Killbear Provincial Park
Moon Island Trail The Massasauga Provincial Park
Muskiig Trail Carling
Nesbitt Trail Ardbeg
North Shore Rugged Hiking Trail Parry Sound
Pakeshkag Lake Trail Grundy Lake Provincial Park
Recreational Trail Killbear Provincial Park
Rose Point Trail Seguin
Rotary and Algonquin Regiment Waterfront Fitness Trail Parry Sound
Seguin Trail Seguin
Swan Lake Trail Grundy Lake Provincial Park
Twin Points Trail Killbear Provincial Park
Whitestone Lake Recreational Trail Dunchurch
Wreck Island Trail The Massasauga Provincial Park
The Park to Park Trail is one of the most impressive of all – a 230km multi-use route from Sequin Township to Algonquin Park that's perfect for hiking, biking and more (note: passes required).
Campers will want to join millions of others who have marveled a the provincial parks in the area, including Killbear, Grundy Lake, The Massassauga, French River, Oastler Lake, and Sturgeon Bay. And there are plenty of private campgrounds too! Also consider glamping spots, such as Harmony Outdoor Inn.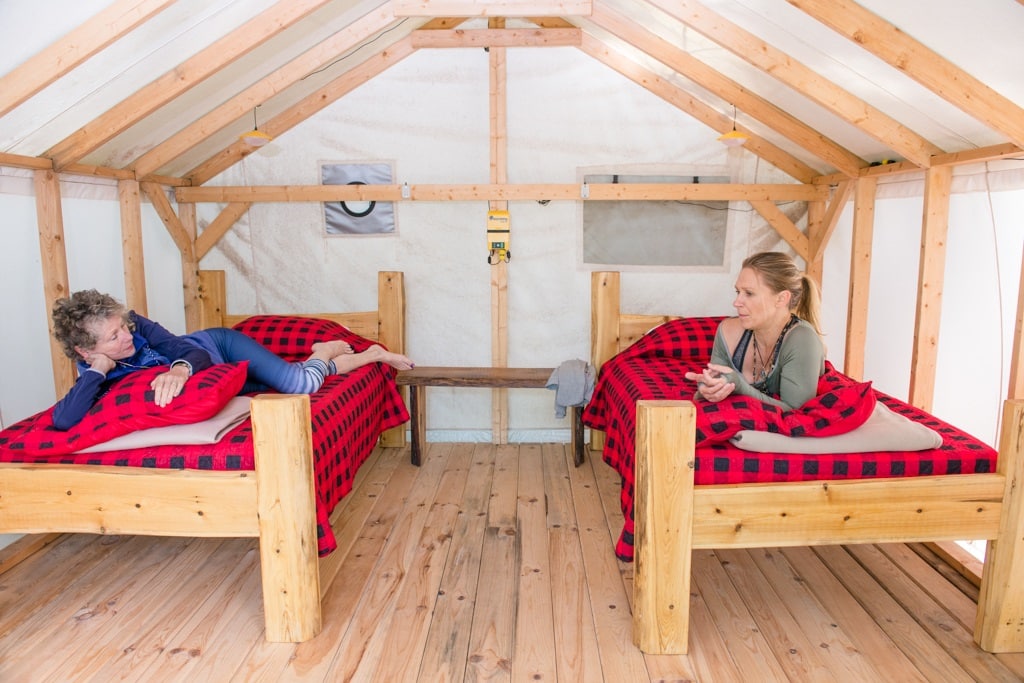 And if that's not enough to excite your outdoor adventuring heart, consider that most of west Parry Sound district is part of the UNESCO-designated Georgian Bay Biosphere Mnidoo Gamii. Check out their recommended Amazing Places of the Georgian Bay Biosphere for some spectacular spots to discover.
For more information on where to stay and eat, and more things to see and do in west Parry Sound – on the bay and beyond – click here.
For directions to west Parry Sound, Ontario, click here.