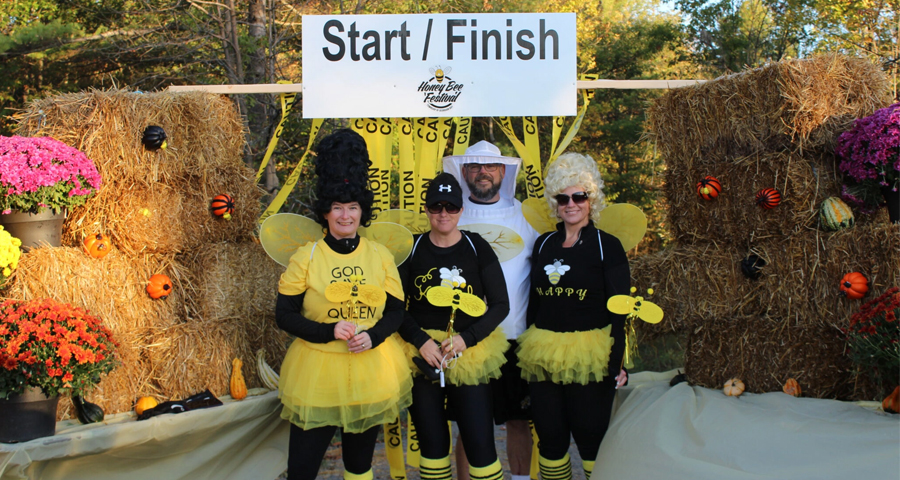 2021 Honey Bee Festival: Get The Buzz!
Beautiful Honey Harbour, Muskoka plays host to an exciting celebration of Nature's pollinators from September 25 to October 2, and this year's edition includes an exclusive headlining concert by Canadian music legends, Our Lady Peace.
The Township of Georgian Bay's annual signature event is back after a pandemic pause, and organizers are thrilled to present a unique virtual and in-person hybrid event celebrating the all-important black and yellow insect, as well as this stunning spot within the UNESCO-designated Georgian Bay Biosphere Mnidoo Gamii.
Sure to please the entire family, it's also a great way to experience a taste of coastal life in part of iconic Muskoka that's actually on Lake Huron!
Special Virtual Performance: Our Lady Peace 'On The Rocks'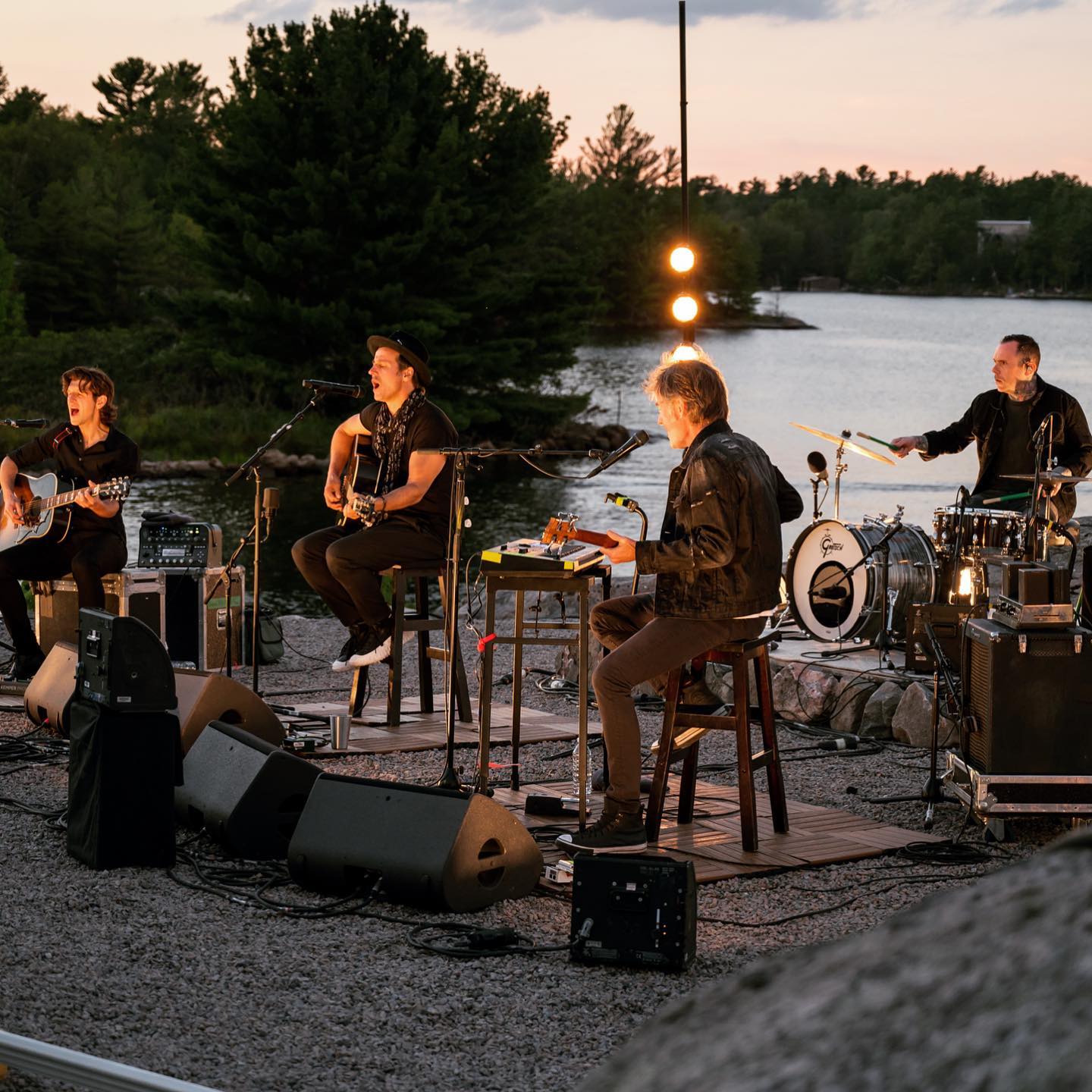 Join OLP for an special acoustic virtual performance on October 2 at 7pm, pre-recorded on the shores of Georgian Bay at Delawana Resort. You'll receive a designated link to give you access to this exclusive concert event – a ticket to the ultimate couch party and the post-concert Live Q&A with the band. Enjoy this incredible session with all your favourite people, from anywhere in the world.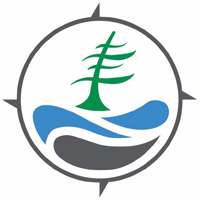 The VIP Ticket: A Really Sweet Experience!
Purchase a VIP pass to the concert and you'll receive the link to the Live Q&A session, as well as an curated VIP Festival Box, which includes wonderful and sundry product samples from the Georgian Bay region. (Order your VIP tickets by September 27 to receive your box in time for the concert; a limited number are available).
Viewing the concert from the Township of Georgian Bay? Create an even better experience by ordering one of two 'Gala Meals' from local chefs at Oak Bay Golf & Marina or Eat Graze Love.
For Our Lady Peace virtual concert ticket information, CLICK HERE.
Get 10% off your tickets with a special Great Canadian Wilderness purchase code!  Simply cut and paste the letters and numbers below to include it under "Discount Code" when you place your order:   
GCWHONEYBEE 0MOIX7RZMOAL
More Honey Fun
In addition to the once-in-a-lifetime OLP performance, the Honey Bee Festival will feature more fun events to delight the whole family. From September 25 to October 2, get out and try a self-guided 5K Fun Run along the Schoolhouse Trail – one of the Amazing Places of the Georgian Bay Biosphere. Be sure to take photos at the designated selfie stops along the way!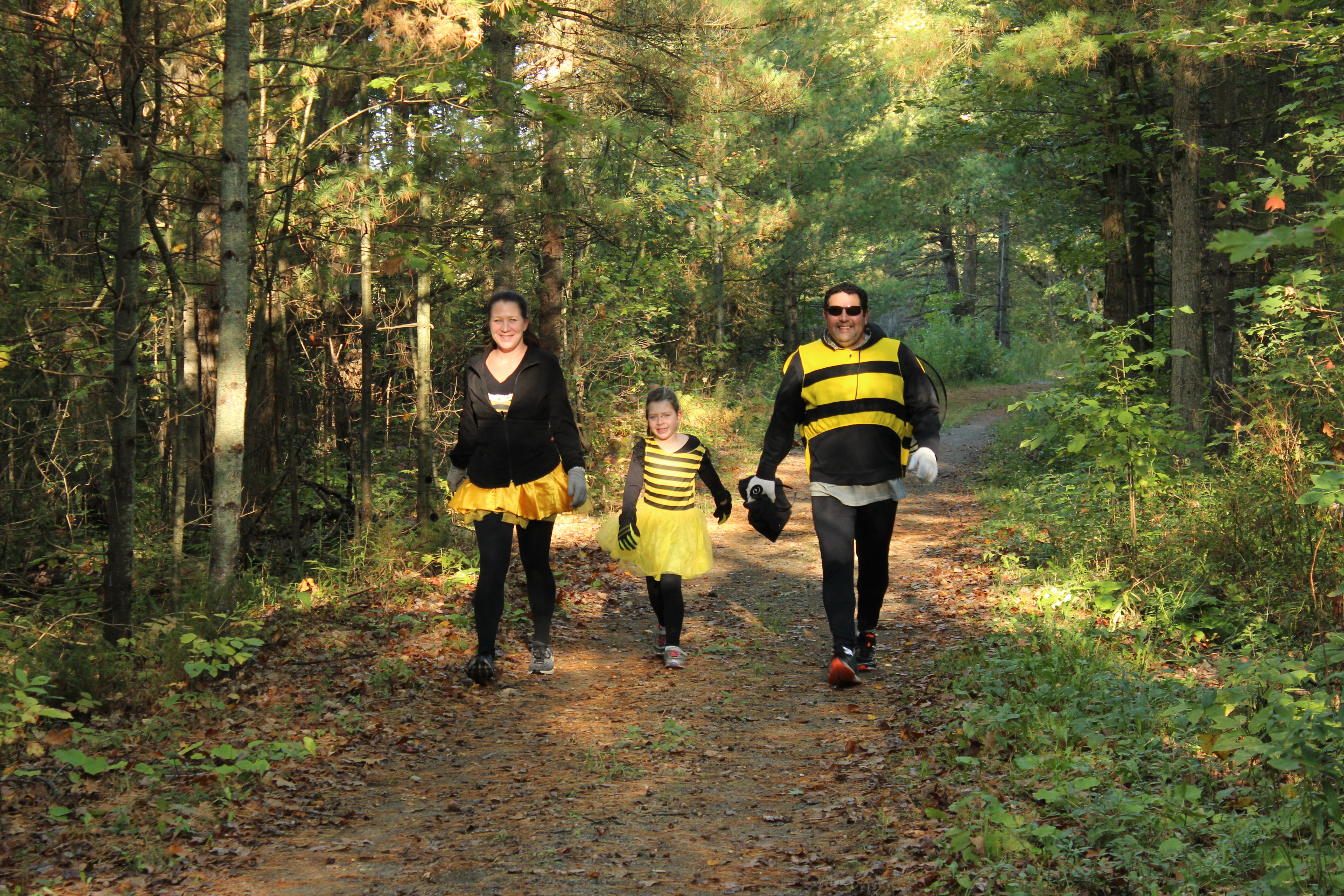 Also from September 25 to October 2, pick your tee time at Oak Bay Golf & Marina in Port Severn to support the Honey Bee Festival and the Georgian Bay Biosphere.
The Big Day
On Saturday, October 2, head to Park Landing in Honey Harbour from 10am to 3pm for a leisurely tour of the Marketplace, where you'll discover plenty of honey products, handmade crafts and more. Also on Saturday from 10am to 3pm, stroll through all of picturesque Honey Harbour and enjoy the Art Walk, featuring incredible artists from around the region. So much to see and do!
For more information on additional events at the Honey Bee Festival, CLICK HERE.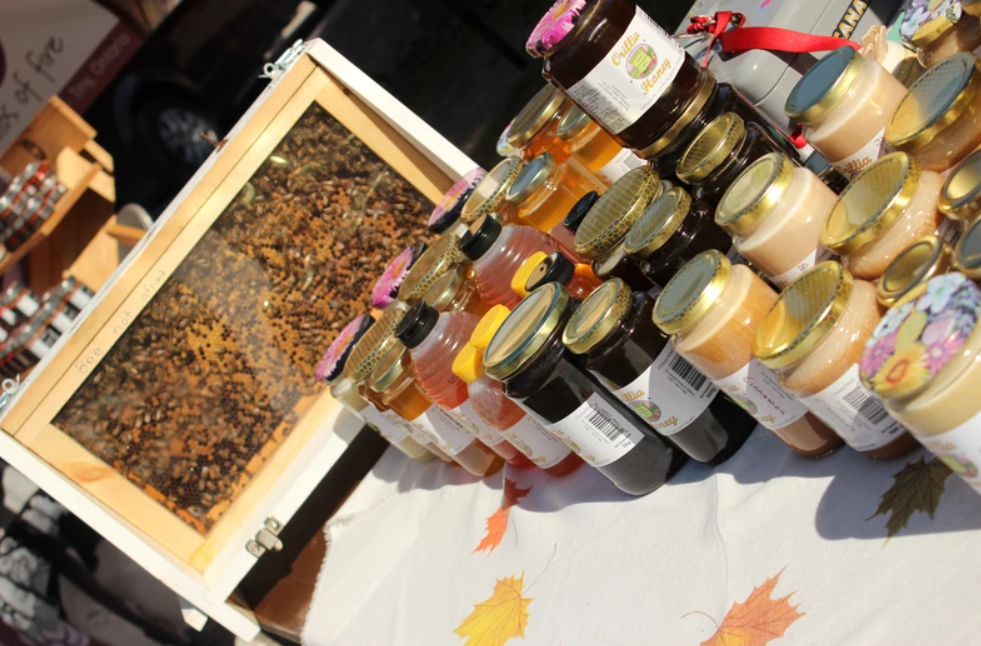 Notable for the Honey Bee Festival is that proceeds from the event will go towards supporting the Georgian Bay Biosphere's work to establish more pollinator gardens, and to run educational programs on pollinators at local schools. It's all part of the Township of Georgian Bay's own efforts to lead the way on sustainability within Muskoka.
"We can't think of a more sustainable creature than the honey bee," says Mayor Peter Koetsier. "They work hard to collect just enough pollen to make honey, propolis, wax and natural antigens, while respecting the flower to reproduce, grow and prosper. We learn a great deal from the honey bee and we are excited to show you!"
On Saturday, October 2, discover what the buzz is all about at the Honey Bee Festival in Honey Harbour, Muskoka on beautiful Georgian Bay.