Special Offers
Deerhurst Resort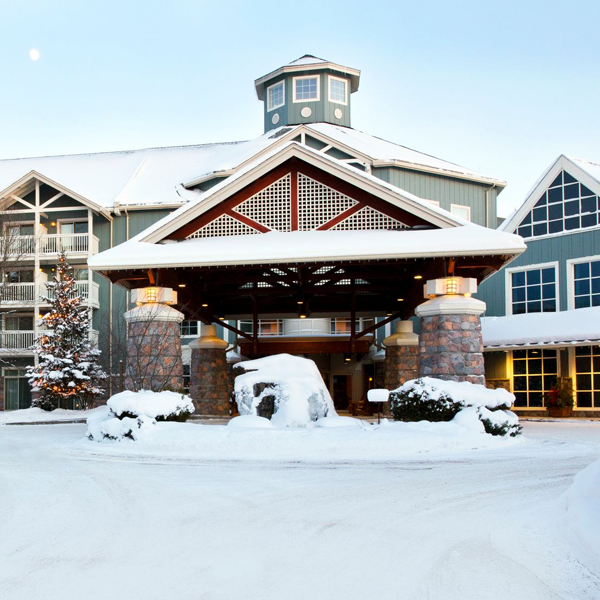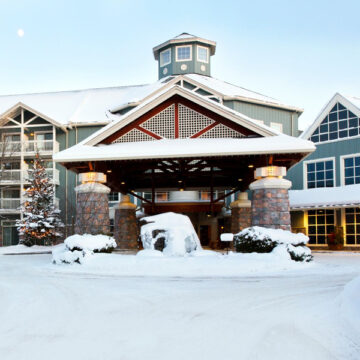 Embracing Peninsula Lake, Deerhurst Resort is your year-round retreat to Ontario's famous "cottage country" lifestyle in Muskoka, one of National Geographic Traveller Magazine's "Best of the World 2012" recommended places to visit. Find your ideal mix of modern accommodations, value packages, year-round activities and special events at this Muskoka resort, perfect for everything from summer family vacations or a weekend break to interactive meetings with 45,000 sq. ft. of meetings space.
Chef Vikram Vij Weekend (offer valid January 27-29, 2023)
After more than two years of anticipation, celebrated chef, cookbook author, sommelier, restauranteur, television personality and former Dragon, Chef Vikram Vij will be making his culinary journey to Deerhurst Resort after multiple postponements due to the pandemic.
And what a journey it's been. Born in India, Chef Vikram made Canada his home over 20 years ago and remains a tireless advocate of Indian cuisine in Canada, and of buying and eating locally produced and sustainable ingredients. His Vancouver-based restaurants have been lauded as among the finest Indian dining experiences in the world. Now he's bringing his passion for food, wine and travel to Deerhurst Resort where you will have the opportunity to meet, mingle and be inspired by one of Canada's best known chefs.
The highlight will be Saturday night's Indian-themed dinner hosted by Chef Vikram with a custom-designed menu for this special weekend. He'll share his culinary journey and philosophy and how it inspired the night's food experience, then drop by each table for a personal visit. And, since this is taking place at Deerhurst in the heart of Muskoka, you'll also enjoy lots of cottage country fresh air, winter fun and cozy relaxation. In addition to cross-country skiing, skating and snowshoeing, which are included with your nightly resort fee, make time to skate the famous Arrowhead Park ice-skating trail nearby, and hop on a guided Yamaha Snowmobile Tour or indulge your senses at the Amba Spa.
Package includes:
– Two-nights' shared accommodation
– Meet & Greet welcome cocktail reception with appetizers – Friday 7pm – 8pm (cash bar)
– An Evening with Chef Vikram Vij Dinner – Saturday 7pm (cash bar; doors open 6pm)
– Use of snowshoes, cross-country skis, kicksleds, ice-skates and other benefits provided by a nightly resort fee.
For complete offer details click here.
For more information on Deerhurst Resort please visit their website.