Brennan's Hill Camping and Cabins
281 Brennan's Hill Rd, South River, Ontario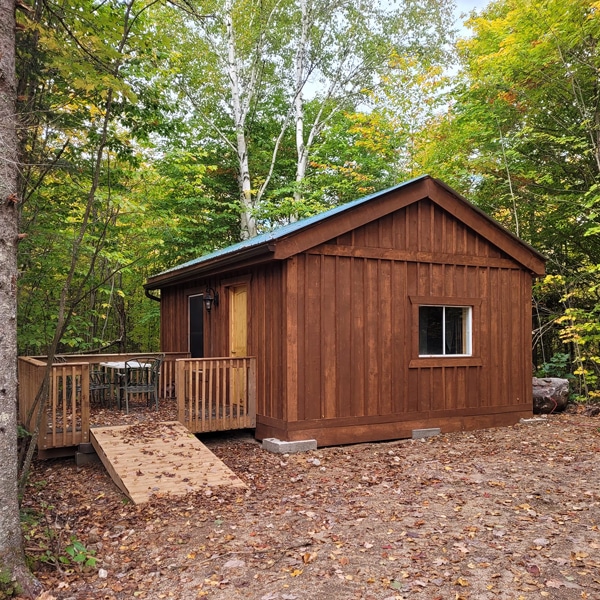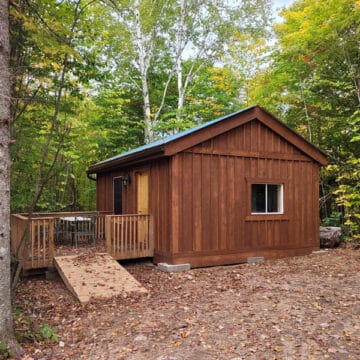 Welcome to Brennan's Hill Camping and Cabins. We are located on 100 wooded acres with only 44 tenting / trailer / cabin sites guaranteeing a quiet, private and peaceful getaway. We are surrounded by hundreds of acres of wooded forest so peace and quiet will not be hard to find. Natural trails for hiking and biking run throughout the campground. Our campsites are large and a minimum of 50 feet between sites, some even 75?.
Our campground store has the basics you might need, including firewood, snacks, bug spray and ice cream for those hot days. The campground is radio and generator free to guarantee peace and tranquility. Our comfort station and campground office are solar powered. Each cabin has its own solar power limited to 12v for lights and charging small electronics with a car charger. In our main area you will find our barrier free comfort station with bathrooms, showers and laundry. A playground for the kids, volleyball, soccer nets and bocce ball, as well as a picnic shelter with charcoal bbq are also available. When it gets dark we have a large open sky area to see millions of stars.
Access to water for kayaking or canoeing are a mere 2.6 km drive away, The South River and Forest Lake provide a quiet paddle. If it's a beach and swimming you are looking for, the Lions Beach in Sundridge on Lake Bernard is 11.8 km away. Pack up a picnic for the day of swimming and beach fun. There are larger boat launches in South River (Forest Lake) and Sundridge (Lake Bernard).