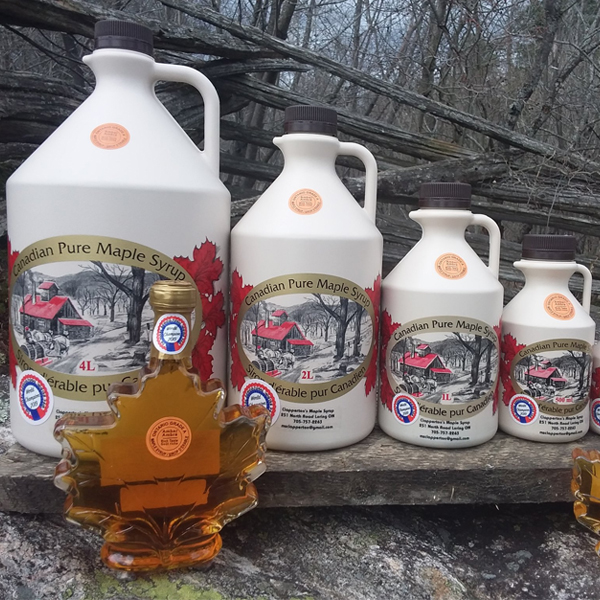 The Liquid Gold Rush is the Sweetest Time of the Year
There is nothing more Canadian than heading out into the woods when the maple sap starts to boil. A sense of adventure, combined with a sweet tooth, is the perfect excuse to carry on this tradition once the warmer temperatures arrive in March. If you are looking for a unique way to experience Canadian maple syrup then check out special events and sugar shacks below.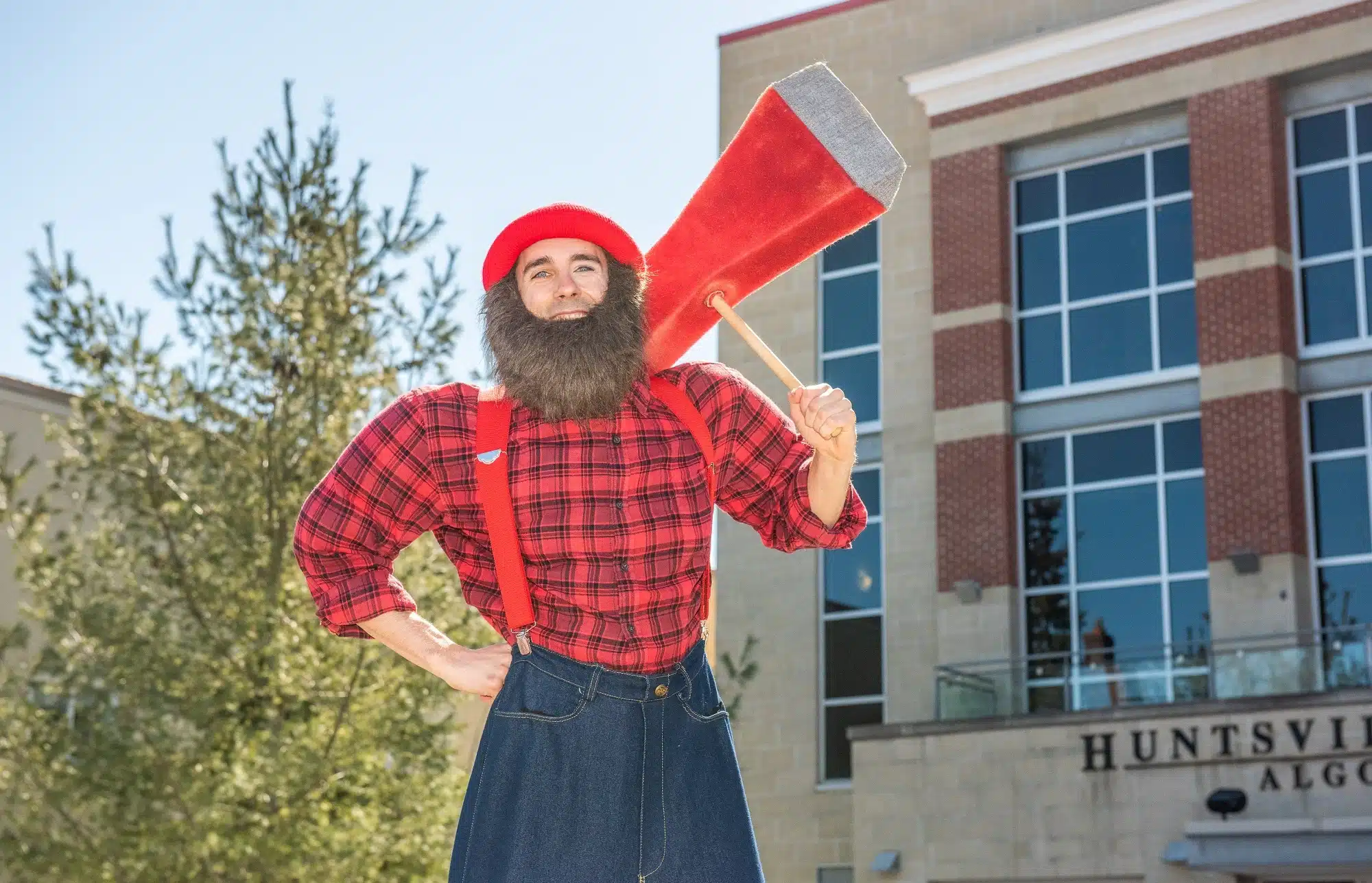 Events
Muskoka Maple Trail March 10 to April 28
The most Canadian of culinary trips, the Muskoka Maple Trail features stops across Muskoka that have infused locally harvested maple syrup into their culinary offerings. From maple drizzled waffles to smoky-maple ribs, to beers with a maple twist, discover the incredible depth of Canada's most beloved natural product on the trail.

Muskoka Maple Festival April 29
Downtown Huntsville will be transformed into a family-friendly event celebrating the culmination of the maple harvest. It is a full day of fun and activities, vendors and displays, live music, street performers and – most importantly – delicious food! Discover pure maple syrup, maple beer, and unique maple-inspired dishes from sweet to savoury and back again. This event includes evening festivities of the Maple Crawl and the Kiwanis kids' Sap Run.
Sweet Ontario Maple Weekend April 1-2
Sugarbushes across Ontario will be opening their doors for the first weekend in April. Expect a walk in the woods, some history lessons and lots of sweet treats!
Sugarbush Hill Maple Farm – Huntsville. April 1-2 from 10am to 4pm. Family Fun with free admission
Utterson Valley Blueberry Farm – Utterson. April 1-2 for maple sugar operation at their old time sugar shack and tours of the bush
Hubbert's Maple – Sundridge. Modern sugarhouse and prized woodlot open. Free samples of syrup and other product
Sugarstone Farm – Trout Creek. April 1-2. 10am-4pm. Free family event on a working farm. Free samples and maple products for purchase. Antique kettle and fire demo, taffy on snow, self-guided hike with snowshoes available
Commanda Museum – Commanda. Pancake Breakfast. April 1. 10am-1pm.
Other Suppliers
Look out for our region's other great maple producers!
Clapperton's Maple Syrup – Port Loring
Trillium Maple Farm – Arnstein
Windy Acres Maple Farm – Utterson
Deerhurst Resort – Huntsville – During March Break and Easter weekend. Guests can enjoy a sneak peak into how the resort's maple syrup is made
Two Wet Dogs Maple Syrup – Fleming's Landing
Brookland's Farm – Milford Bay
Maple Bluff Farm – Huntsville. Two self-guided trails and staff on hand to talk all things maple
Barmont Maple Syrup – Huntsville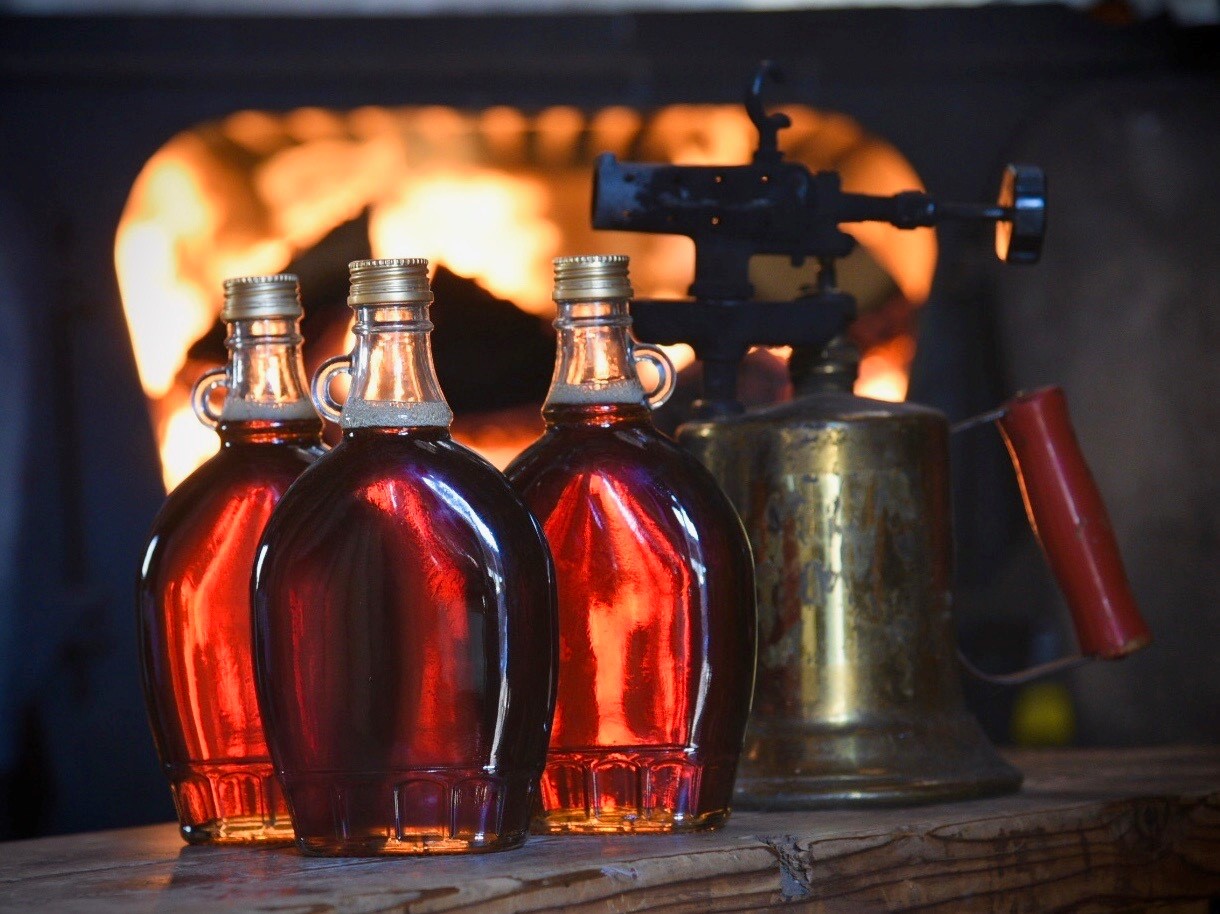 Maple-Inspired Food and Drink During the Muskoka Maple Trail
3 Guys and a Stove – Huntsville. Charred pork back ribs with Muskoka maple molasses BBQ sauce
Affogato Café + Gelato – Huntsville. Offering maple oat sorbetto – a creamy gelato made in house with Maple Lodge maple syrup
Din's Food Truck – Dwight. Maple cheesecake
Tall Trees Muskoka – Huntsville. Pan-fried Georgian Bay white fish served with roasted fingerling potatoes, maple glazed carrots, finished with maple liqueur beurre blanc
Taboo Muskoka – Gravenhurst. Maple whiskey cocktail
Beavertails – Huntsville. Maple flavoured spread and maple sugar crunch featuring Muskoka Lodge maple syrup sugar
Christie's Mill Inn & Spa – Port Severn. Maple-inspired restaurant features each day during the Muskoka Maple Trail
Deerhurst Resort – Huntsville. Maple-inspired menu items
Blue Willow Tea Shop – Gravenhurst. Maple scones baked fresh daily
Sherwood Inn – Port Carling. A maple five spice-lacquered duck breast with roast baby carrots, brussels sprouts, and garlic mashed potato and maple brown butter cheesecake
Inn at the Falls Basilico – Bracebridge. The Basilico Manhattan features a dash of local maple syrup
JW Marriott The Rosseau – Minett. Maple inspired menu items
Canvas Brewing – Huntsville. Enjoy a maple beer and a maple cocktail
Sawdust City Brewing Co – Gravenhurst. The return of their Maple Butter Tart Ale
Clear Lake Brewery – Torrance. Maple-inspired menu items including the Clear Lake Maple Espresso IPA
Muskoka Roastery – Huntsville. Muskoka Maple and Butter Tart Coffee
Muskoka Lakes Farm and Winery – Bala. Red maple dessert wine.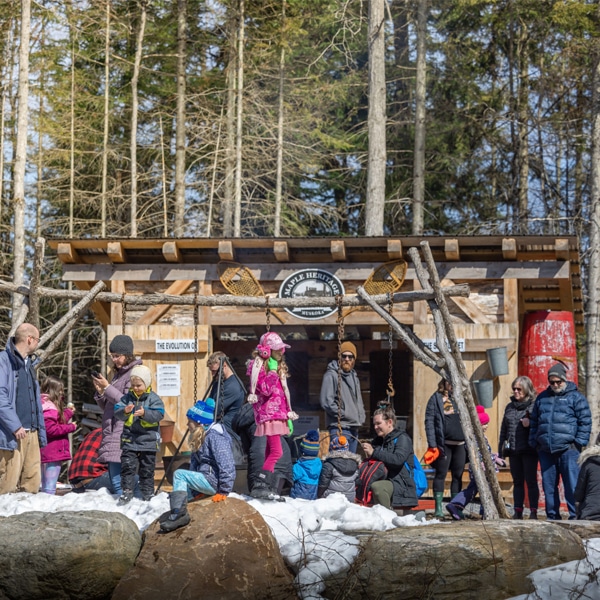 Bakeries and Specialty Shops Open for Even More Sweetness During the Maple Trail
Algonquin Park
Erika's Bakery – Dwight
Henrietta's Pine Bakery – Dwight
Loring-Restoule
Helene's Antiques and Other Things – Port Loring
Muskoka
Kitchen's Buttertarts – Bracebridge
Blue Moon Muskoka Gluten-Free Baking Co – Huntsville
Maple Orchard Farms – Bracebridge
The Bakery – Gravenhurst
The Nutty Chocolatier – Huntsville
Buddha's Bakery & Café – Bracebridge
Henrietta's Pine Bakery – Huntsville
Windmill Bakery – Huntsville
Big River Baking Co – Bracebridge
Parry Sound
Dent Bay Baking – Parry Sound (coming soon)
Wildflour Baking Company – Parry Sound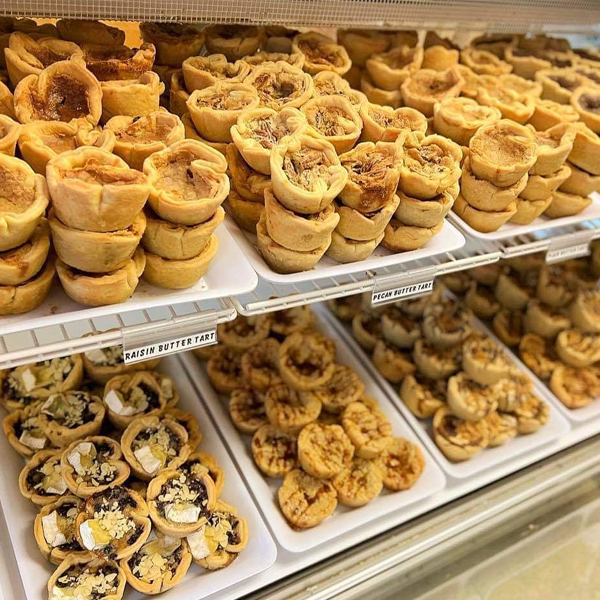 If any event in the region was missed please email

[email protected]
To plan your family friendly getaway in the great Canadian wilderness, click here.