Special Offers
Muskoka Shores Cottages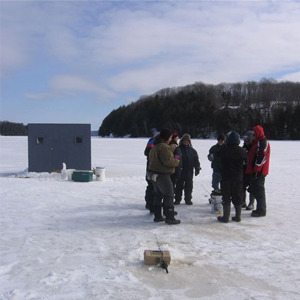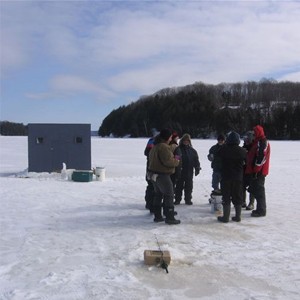 Muskoka Shores Cottages is a pet friendly, four season resort located on seven acres in the heart of Muskoka. Nestled in a quiet cove with 810 ft of shoreline on Three Mile Lake, our resort offers six spacious two bedroom cottages with three or four piece bathrooms. All cottages are fully equipped with all the essentials, and also have private decks with panoramic views of the lake. Relax and enjoy your own fire pit on the waters edge, toast your s'mores and hot dogs or simply enjoy the smell of the crackling fire. If you prefer more rustic accommodation, we have four bunkies overlooking the sandy beach; all bunkies come with a fridge, two burner hot plate and a BBQ on your own deck.
In summer, spend time relaxing at the resort either on the beach or on the water in our complimentary kayaks, canoes or paddle boat. Fish from the dock or have a game of volleyball, badminton or horseshoes. Come and enjoy the great fishing from the opening of the season in May or ice fishing in winter with special packages including ice huts. Looking for more winter adventure? Muskoka has excellent snowmobile trails that link you to many different areas, and you can hop on trail 33 right from your cottage doorstep.
2 Night Ice Fishing Package (offer valid based on weather conditions)
Head to Muskoka Shores Cottages on beautiful Three Mile Lake and take advantage of our two-night ice fishing package. Based on a minimum of 4 people per group. In Three Mile Lake you can fish for Pickerel, Perch, Large and Small Mouth Bass. We have a BBQ shack and wash house on the ice for your use. Bait is not supplied but can be available upon request, and can be delivered to your hut during your stay (minimum purchase required).
Package includes:
– 2 nights accommodation
– A heated ice hut for the duration of your stay
– A BBQ lunch on the lake
– Transportation to the ice huts (a 10 minute walk)
This package is available from $225/per person plus taxes (minimum 4 guests). For complete package details click here.
Ice Hut Rentals
Ice Hut Rentals are also available at Muskoka Shores Cottages.
– Daily Rental (weekend): $50/person plus HST
– Daily Rentals (weekday): $45/person plus HST
For further details about Ice Hut Rentals click here.
For more information on Muskoka Shores Cottages please visit their website.