Special Offers
Algonquin Basecamp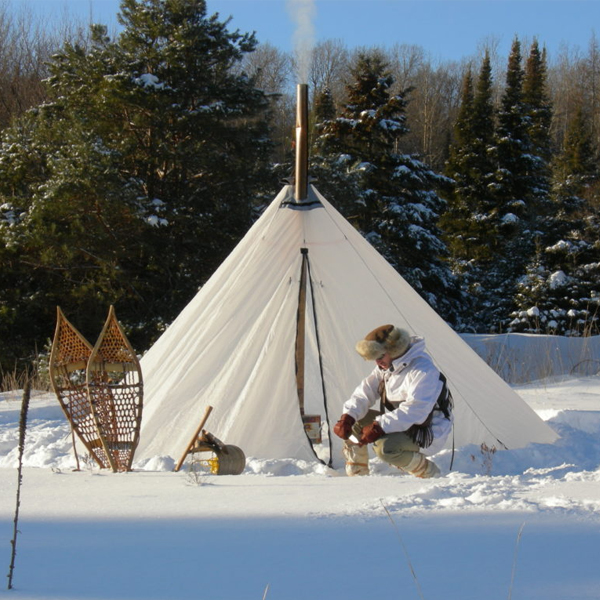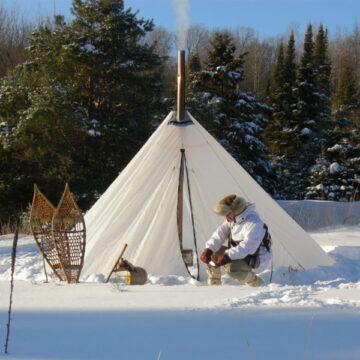 Algonquin Basecamp is located on the west side of Algonquin Park, directly on your way to access points 2, 3 and 4. We offer complete outfitting services as well as a retail store and have everything you need for canoeing, kayaking, backpacking, and winter camping. We have space for you to meet your group and prepare for your trip, have a coffee, shower after your trip, leave your car and we will set you up with accommodations if needed. We also offer a canoe delivery and shuttle service to help make your trip run smoothly. Stop by and see us, we'd love to introduce you to our piece of paradise.
Supported Winter Camping Program Package
January 12-14, 2024, February 9-11, 2024 and March 8-10, 2024
This program is designed as an intro to winter camping for first timers, but also allows for previous winter campers or previous winter customers of ours to join us and learn further skills. When you have attended one of our winter programs you will then be able to rent our winter systems on your own for your future adventures.
Families, friends, couples or solo campers will join us and our very experienced staff (Peter) for the weekend. We will have a hot tent set up as a basecamp warming station/gathering area for the group. You/your group/family will have your own tent and will set the tent up in close proximity to the base tent, or if you have some experience and want to go a little further from the group you can.
This is not a guided trip with a detailed itinerary, it is a supported program. What we mean by that is you get to choose your own itinerary. You will participate in all aspects of the work involved with winter camping and we will be there for you for support and learning. You choose how to spend your day and how much more you want to learn. You will be setting up tents, gathering wood, cooking your own meals, etc., and then can go exploring, build a quinzee, or socialize with other members of the group. There will also be plenty of opportunities throughout the day to ask questions and learn new skills.
Our basecamp tent will be set up just a short hike in from the parking area. This will allow new winter campers to bring extra clothing layers to experiment with and learn what works. We will review your experience base and comfort level to help develop the most appropriate plan with you.
When booking one of our supported programs we will review your experience and develop the most appropriate plan with you. We will prepare you for what to expect and will send you a clothing/gear list once you are booked.
For complete package details click here. To view program dates available click here.
For more information on Algonquin Basecamp please visit their website.