Events
April 29

– Yoga Under the Tent with Wendy at Trestle Brewery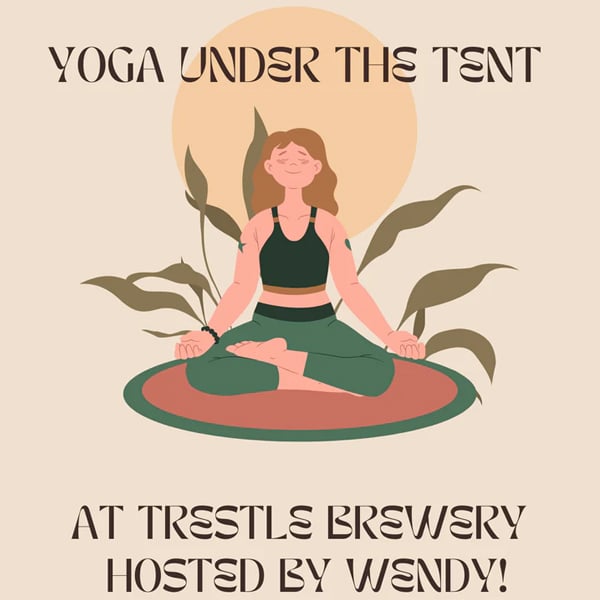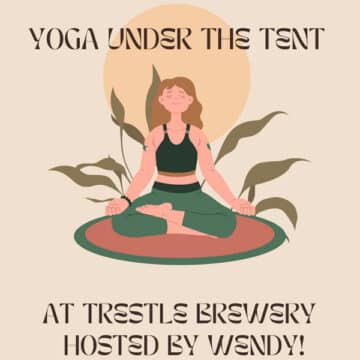 Join us for a rejuvenating 60-minute yoga class followed by a social hour for a refreshing pint and lunch under the tent on Saturday, April 29th, at 10:30 a.m.
This class is perfect for everyone, regardless of your yoga experience. Our highly skilled instructor, Wendy, will guide you through a gentle and invigorating full-body yoga practice that will leave you feeling energized and renewed.
All you need to bring is your own mat, and we'll provide everything else for you to enjoy your time with us.
After the yoga session, continue the fun with drinks and lunch from 11:30 a.m. to 12:30 p.m. under the serene ambiance of our tent space.
All of this is just $60, which includes the 1-hour yoga session, your choice of an alcoholic or non-alcoholic drink, and a delicious lunch. Treat yourself and your loved ones to this unique experience that promises to leave you feeling refreshed, energized, and connected. Reserve your spot today!
For complete event details please follow the link provided.