Events
September 8-10

– Women on the Water Festival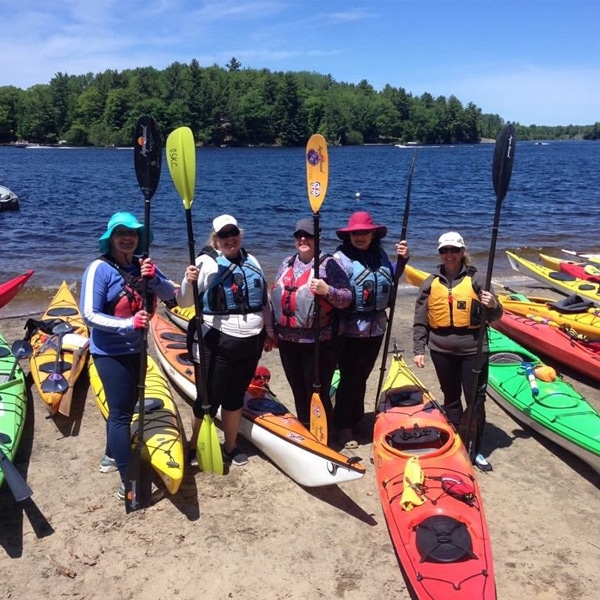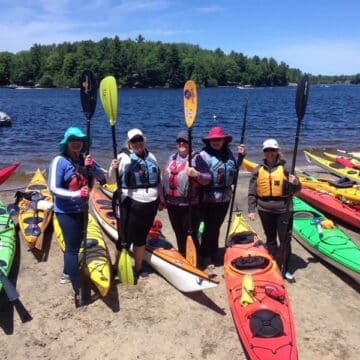 We had so much fun at WOW 2022 that we can't wait for WOW 2023. We've had so many women ask us when they can register that we made sure to get it out much earlier this year. We know we have to offer some intermediate classes now because we have had women come year after year and they want to step up their game.
So this year, we have intermediate kayak skills in both strokes and rescues. We now have a fun intermediate stand-up paddleboarding class, as well as SUP yoga and a SUP forward stroke and touring class. Our canoe coaches are excited to offer intermediate strokes and skills as well as a solo canoe class for women who travel solo. We've also added a Camp like a Pro class that we are super excited about! Of course we also have beginner classes in kayak, SUP and canoeing.
You asked for more kayaking, so this year with your registration you may choose two kayaking classes as well as two more of any class you'd like. Perhaps you'd like to focus on either SUP or canoe and choose to do two classes in one discipline. You could also choose to keep with the spirit of WOW and sample one of each, it's entirely up to you. Classes fill up and you choose your classes with your registration so try to sign up as soon as possible!
We will again be bringing together some of the most celebrated kayak, canoe, and standup paddleboard coaches in the paddling scene in Ontario.
You also asked us to bring back the women's marketplace so we will have women who would like to share their artistic talents in jewelry, crafts, knitting, and art as well as some female small business entrepreneurs. We will have this on Saturday before our evening meal where we can have a beverage of our choice and see what treasures our new friends have brought to showcase. Anyone who is participating in WOW is welcome to have a table in our marketplace. We ask every participant to donate one of their offerings to the silent auction where we raise money for the Georgian Bay Biosphere and the Outer Island Project.
Women On Water is open to all women, from beginners to advanced paddlers, featuring Kayak, Canoe, and Stand Up Paddling (SUP) skills sessions. We supply all the paddling gear needed so that you have the opportunity to try multiple disciplines.
For complete event details please follow the link provided.