Events
April 21

– Tom Savage and Brock Zeman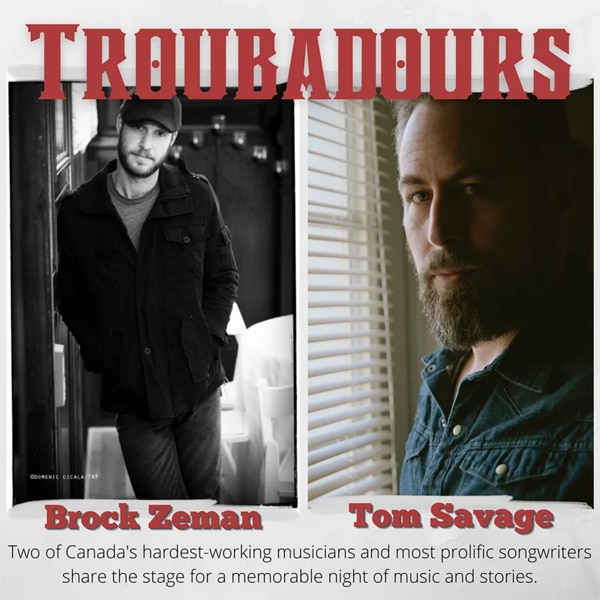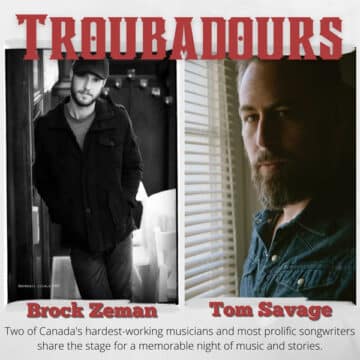 Two of Canada's hardest-working musicians and most prolific songwriters share the stage for a memorable night of music and stories.
Combined, this duo of grass roots Eastern Ontario musicians have released 25 albums over the past twenty years, performed thousands of concerts, and traversed the continent more times than one cares to remember. Now they are joining forces to take you on a journey through their collective songbook; retelling tales of the road, love and loss, and life lived on the wrong side of town.
For complete event details please follow the link provided.