Events
April 30

– Shakespeare: A Most Rare Vision or How I Learned To Stop Worrying and Love The Bard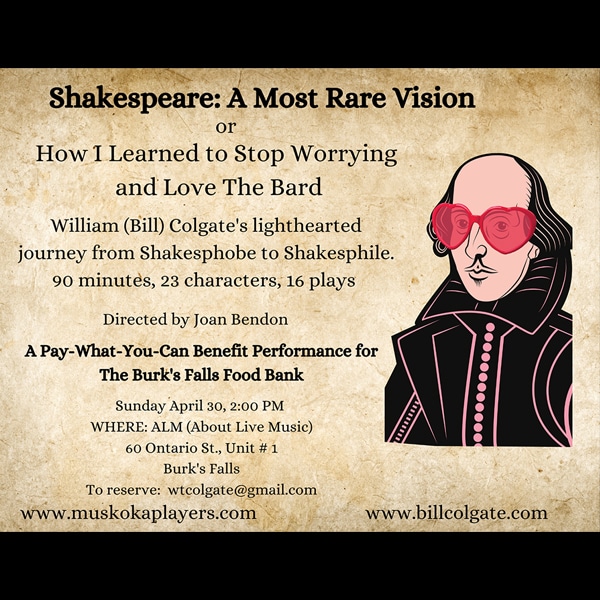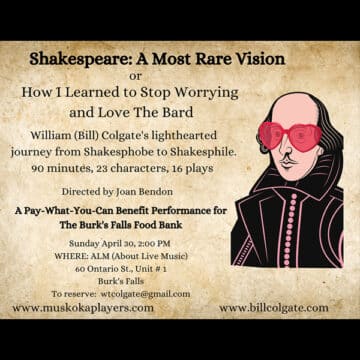 A Pay-What-You-Can benefit performance of William Colgate's one-man show "Shakespeare: A Most Rare Vision" in support of the Burk's Falls Food Bank.
Over the course of 90 minutes, with the aid of 23 characters, 16 plays and a wealth of personal and historical anecdote, "Shakespeare: A Most Rare Vision" describes the light-hearted arc of William Colgate's journey from Shakesphobe to Shakesphile or, to with apologies to Dr. Strangelove, "How I Learned To Stop Worrying and Love The Bard". Directed by Joan Bendon.
For complete event details please follow the link provided.