Events
July 22

– Sawdust City Draw Show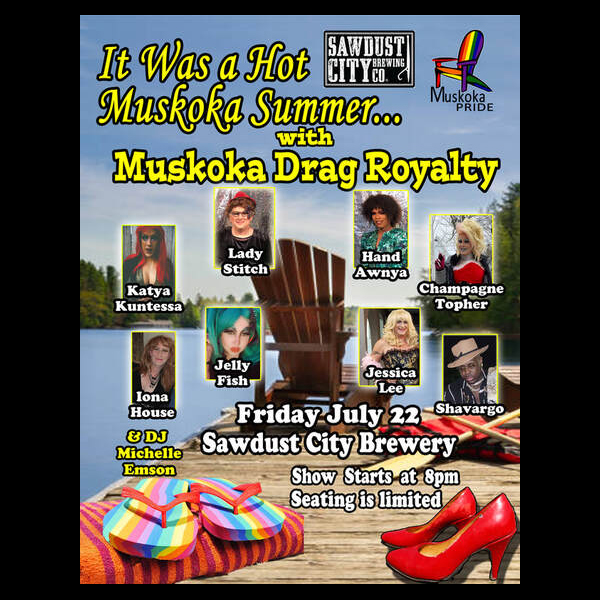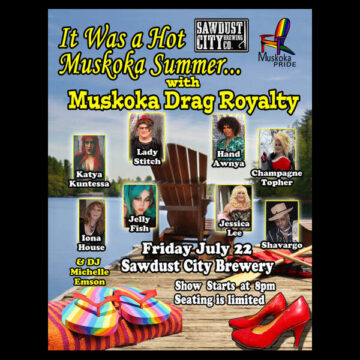 Join in for 'It Was a Hot Muskoka Summer…' with Muskoka Drag Royalty on Friday, July 22nd at 8pm at ?
Sawdust City Brewery in Gravenhurst. No tickets. No cover charge. We ask that you give Sawdust City your patronage. Tip the drag performers. Buy raffle tickets to support Muskoka Pride. Arrive early, because seating is limited.
For complete event details please follow the link provided.