Events
February 3-5

– Otter Lake Cup Pond Hockey Tournament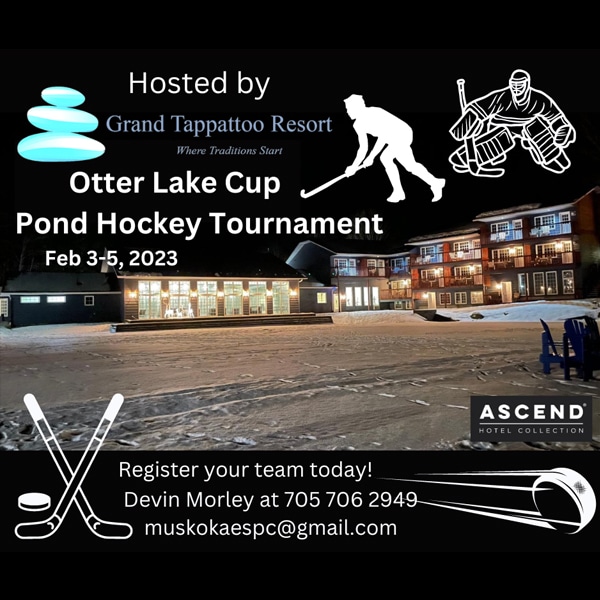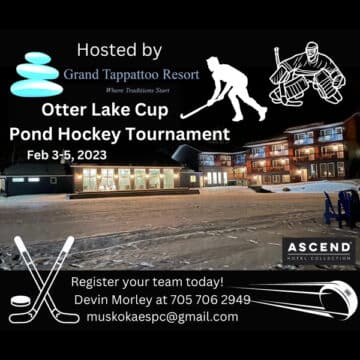 The Otter Lake Cup Pond Hockey Tournament is being hosted by Grand Tappattoo Resort in Seguin February 3-5, 2023. Teams from across the province and even the globe will descend upon Otter Lake for a chance to win the prestigious Otter Lake Cup, which is a hand-crafted masterpiece. Offering a great Friday and Saturday night show featuring a live concert, DJ, drone show and more!
During the day on the lake, the games will commence! Following a traditional Indigenous ceremony
on the beach there will be a large vendor tent with local artisans, treats, eats and hockey essentials.
Bar on the beach and in the clubhouse, so you can drink it cold while you're cold or while you're warm.
Shuttles will be provided to and from our supporting hotels in Parry Sound.
For complete event details please follow the link provided.