Events
April 7

– Muskoka Rock Choir: Hope Springs Eternal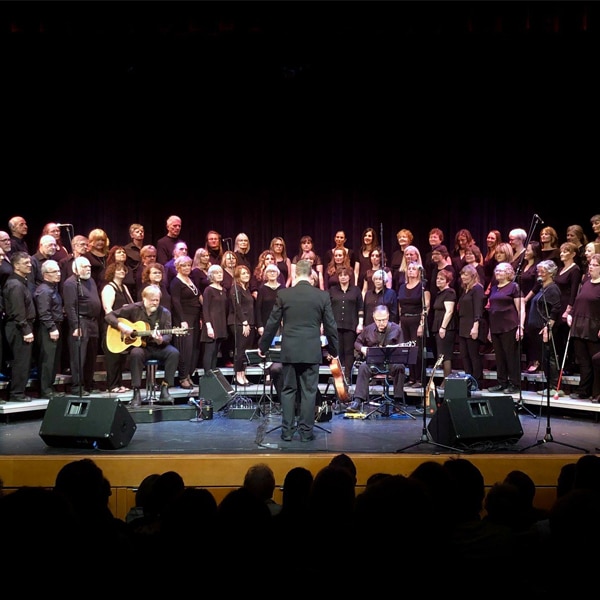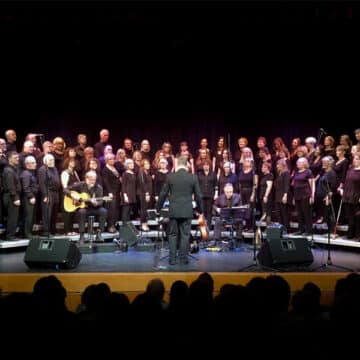 Treat yourself to a wonderful night out as the Muskoka Rock Choir presents "Hope Springs Eternal", two benefit concerts for the Children's Foundation of Muskoka in Huntsville and Bracebridge.
The 80 voice choir sings all your favourite hit songs from the past decades accompanied by a 5 piece band. You will hear songs by Dan Fogelberg, Prince, Adele, Steve Miller Band, Tracy Chapman, Deep Purple, Blue Rodeo, Kate Bush, U2, CSN, Hall and Oates, Bronski Beat and many more.
There will be special guest performances by Sean Cotton and Michael Phillips, performing with the choir, and special instrumental performances by Lauren McInnes on piano and Tom Regina on flute.
It is a musical evening that explores how 'hope' sustains our daily lives and also gives us the courage to keep going forward. There will be children's books, authored by choir members, on sale at the concert with the proceeds from the books and the concerts going to the Children's Foundation of Muskoka. Come on out for a great evening while supporting local children. "Hope" to see you at the show.
For complete event details please follow the link provided.