Events
September 15-17

– Muskoka River X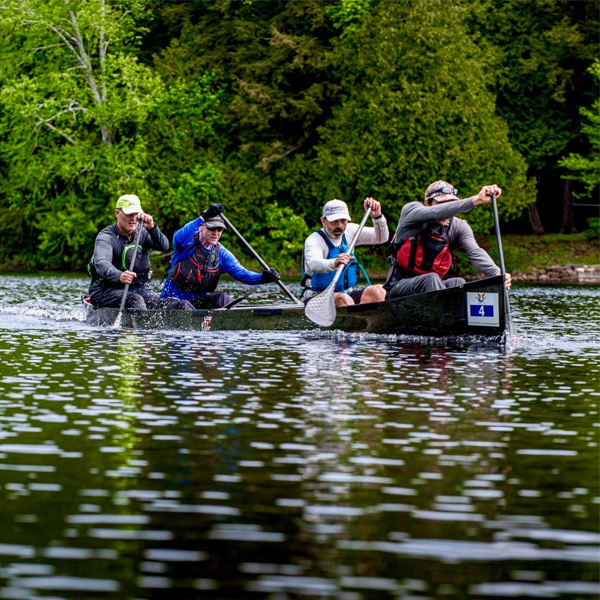 Muskoka River X Classic is the world's longest single day expedition paddling race is a 133km journey that covers two rivers systems, four lakes and includes 20 portages in less than 24 hours. Starting pre-dawn on shore of Peninsula Lake paddlers travel south on the North Muskoka River through the towns of Huntsville and Port Sydney before arriving in Bracebridge. Turning north, the long upstream journey under the setting sun follows the South Muskoka River to Baysville. During their final section, paddlers must find their way home under the cover of darkness, navigating mighty Lake of Bays to the finish line on Peninsula Lake. No outside assistance. No support teams. No re-supplies. No electronic navigation. Considered by some to be the toughest single day canoe race in the world, your X-PEDITION is waiting.
Also running is the Muskoka River X Sprint. Starting with the Classic, Sprint paddlers will complete the first 58km of the MRX, ending in Bracebridge. For those wanting an MRX-Lite experience the Sprint a great way to start your career in expedition racing.
For complete event details please follow the link provided.