Events
March 25

– Mahaffy Murder Mystery Night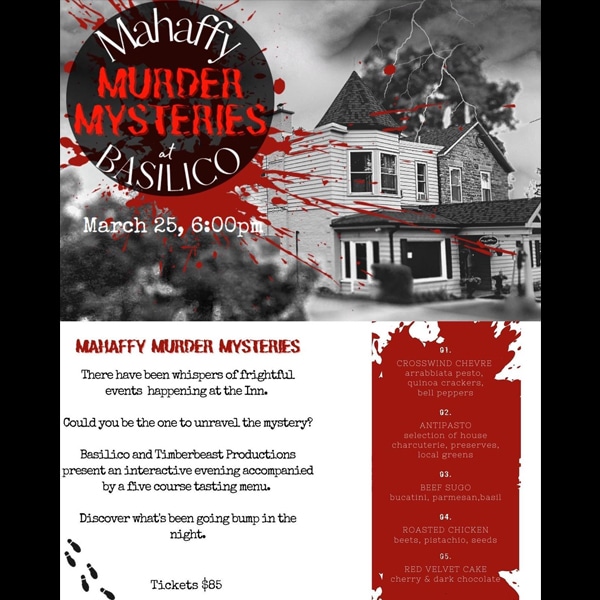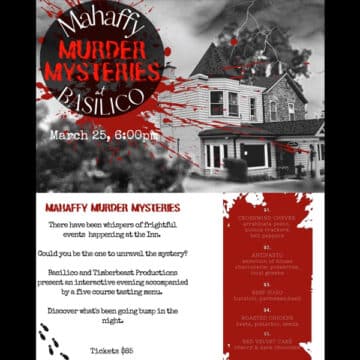 Step into a world of mystery, intrigue, and suspense as you become a part of the story and work to solve a fictional murder case at Inn at the Falls. As you enjoy a delicious five-course meal, you'll be presented with clues and evidence, interact with other guests, and try to piece together the mystery before the culprit gets away. Our talented cast of actors will guide you through the plot and keep you engaged throughout the evening.
Whether you're a seasoned mystery fan or just looking for a fun night out, our Murder Mystery Dinner is the perfect way to have a memorable experience with friends or family. Don't miss out on this exciting opportunity – book your tickets now for our next Murder Mystery Dinner at the Inn at the Falls!
For complete event details please follow the link provided.