Events
April 2

– Madchild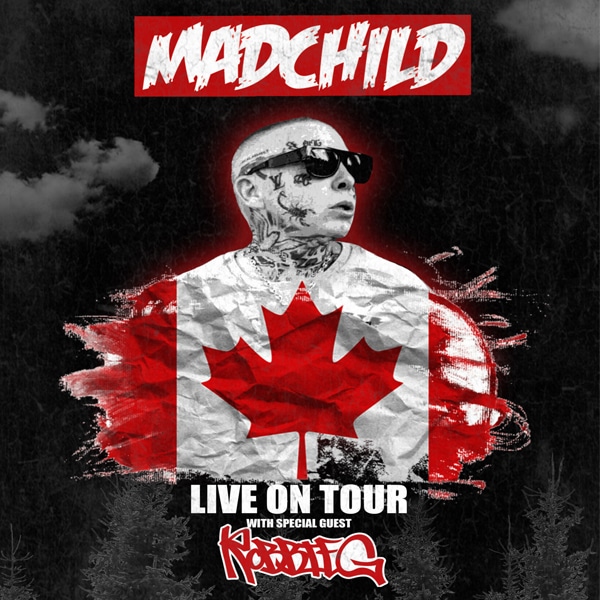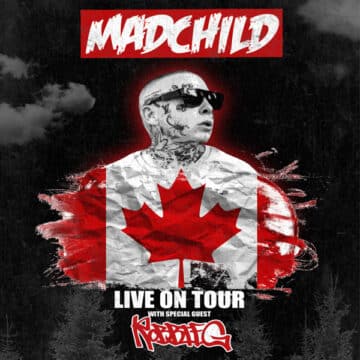 Shane Bunting, better known by his stage name Madchild, is a Canadian rapper. He is part of the Vancouver-based hip hop group Swollen Members. In 2009, he released a solo EP titled The Madchild EP. In 2012, he released his first album, titled Dope Sick followed by Lawn Mower Man in 2013 and Silver Tongue Devil in 2015. In 1993, he was named a member of the Rock Steady Crew. The Darkest Hour was released in 2017.
Bunting was born in Surrey, British Columbia, but was raised in North Vancouver. He attended Carson Graham and Sutherland secondary schools. He moved to San Francisco when he was 20 years old and returned to British Columbia in the mid-1990s.
In August 2011, he returned to his roots by taking part in a rap battle for King of the Dot, an Ontario, Canada–based battle league. He went up against Dirtbag Dan and won on a 3–2 decision. He was scheduled to return to King of the Dot in August 2012 to battle with the Australian rapper 360, however, the battle was postponed, as 360 was scheduled to receive ocular surgery at the time of the event. Madchild has said that he is still interested in doing the battle. In 2015, Madchild competed against rapper Daylyt in KOTD's Blackout5.
On February 15th, 2020, he released Killing The Neighbours with friend and collaborator Tom MacDonald. Bunting now resides in West Hollywood, California.
This is a 19+ event. For complete event details please follow the link provided.