Events
October 28 - November 19

– MAC Presents Behind the Iron Forest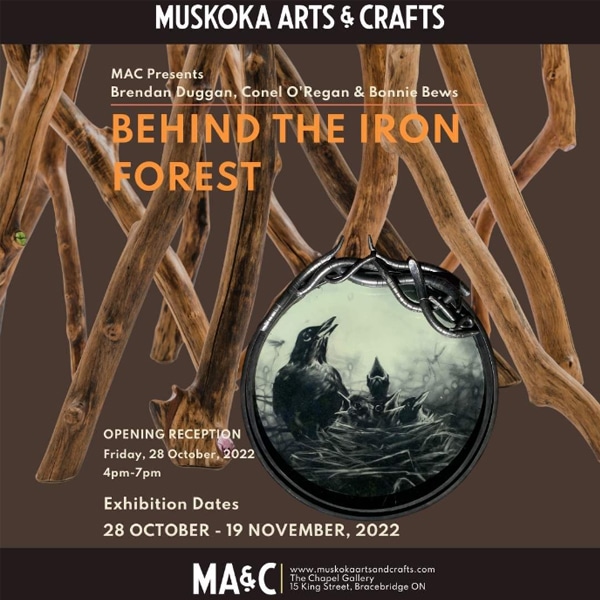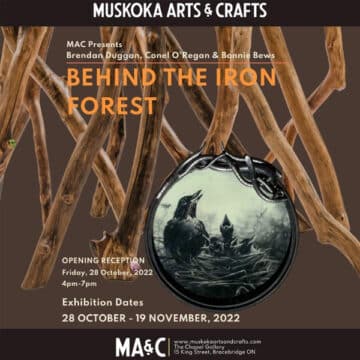 Behind the Iron Forest – a collaboration between Brendan Duggan, Conel O'Regan and Bonnie Bews.
The show is an exploration of how the artists inturpet the landscape as it pertains to their personal Muskoka landscape experience. Themes of mysticism, natural phenomenon and spiritualism will be explored. The work will include 2D and 3D collaborations as well as individual pieces. Take a walk with us into the Iron forest and discover what lives in the darker recesses of our Imagination and reality.
Join us for the Hallows Eve Opening Party October 28th 4-7pm.
For complete event details please follow the link provided.