Events
November 4-6

– GHOSTED – Inn at the Falls Paranormal Investigation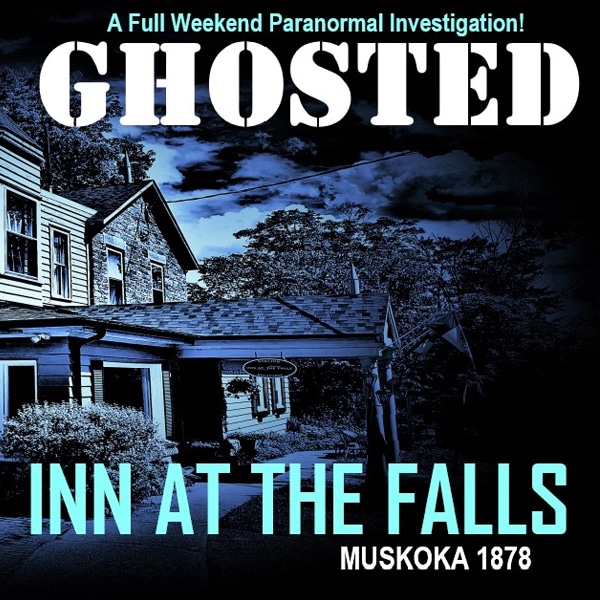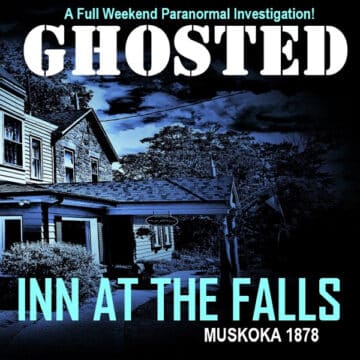 The Inn at the Falls in Bracebridge has for decades been highlighted by various media outlets for its historical significance and supernatural inhabitants. Throughout its history as an inn countless guests and staff have experienced ghostly phenomena they cannot explain. The Inn at the Falls has been featured by several paranormal television shows and many notable Youtubers.
November 4th and 5th the Inn at the Falls is offering a rare opportunity for you to spend the weekend investigating this infamous site. Check in and start your journey in attempting communication with characters from its rich history and documenting your progress. At this weekend paranormal investigation you will be presented with the history and reported paranormal activity to educate yourself for the investigations to come. We will review evidence of paranormal activity previously captured. You will be equipped with the tools you need to attempt communication and build your team for the weekend.
Two specific rooms will not be booked and left open for all to investigate and yes the notorious room 105 is one of them! You will be free to investigate your own rooms as experiences can occur anywhere. You will have access to areas which paranormal enthusiast who stay at the inn don't have access to, meaning YES you will have opportunity to meet the ghost called Bob in the Pub.
For complete event details please follow the link provided.