Events
January 2-30

– Exhibitions at the New NAISA North Media Arts Centre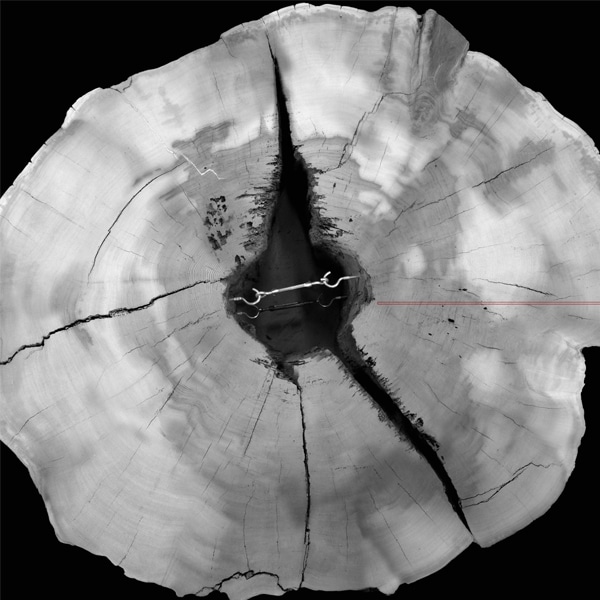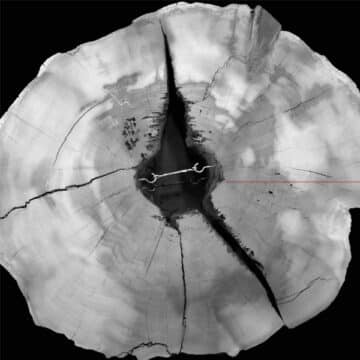 New Adventures in Sound Art has re-opened its new facility in South River with a new media installation by Wild Empathy as well as an outdoor Decomposing Piano Installation. Join us on Art's Birthday – January 17 at 1 pm – to celebrate the re-opening of the new facility! Or.. drop by between 10 am and 4 pm Thursday to Monday.

Tree Earth Sky is a VR experience that invites visitors to look and listen to the underground mycelium network and its connected old-growth grove of trees on Vancouver Island, in 8K definition with ambisonic audio. Sound of Tree Rings is a generative musical work composed from the tree rings of 'tree cookie' originating from an old growth cedar tree in Stanley Park (Xwayxway) downed in the windstorm of 2006. The Vancouver-based Julie Andreyev, artist-researcher-educator, and composer-media artist Simon Lysander Overstall have been collaborating on a variety of ecologically focused new media and sound works, since 2004. They co-lead research-creation projects, recently Wild Empathy—immersive art exploring old-growth trees and ancient forests—and currently Branching Songs, sound art that listens to trees for the forest.

The Decomposing Piano is a semi-permanent outdoor installation exploring the effects of the Northern Ontario climate on an upright piano. Lately there has been interest among arts organizations in the phenomena of the Ruined piano. A ruined piano is a piano left outside in a natural environment for an extended period of time (see https://bolleter.wixsite.com/warpsmusic for further insights). This project is starting at the stage where the piano currently is still playable despite some tuning deficiencies, but over time will become more and more difficult to play. However, in the gradual "decomposition" of the piano over time, new sounds will be uncovered with the aid of contact microphones and subtle forms of material born amplification. Through its entire decomposition process, the public is invited to play the piano and experience its transformation over the next year to 2 years.
About the New Adventures in Sound Art
New Adventures in Sound Art (NAISA) is a non-profit media arts organization based in South River Ontario that presents performances, exhibitions and installations spanning the entire spectrum of electroacoustic and experimental sound art. NAISA operates the NAISA North Media Arts Centre at 313 Highway 124 in South River, Ontario. NAISA's annual events include: the Deep Wireless festival of Radio & Transmission Art, the Sound Travels Festival of Sound Art, the SOUNDplay festival and Springscapes. NAISA presentations are partially funded by the Department of Canadian Heritage, the Ontario Arts Council, and the Canada Council for the Arts. The centre is fully accessible and features a media arts gallery and cafe that have been completed through support from the Northern Ontario Heritage Fund Corporation (NOHFC).
New Adventures in Sound Art is located in the traditional territory of the Anishinabewaki peoples covered by the Williams Treaty (1923) and Robinson-Huron Treaty (1850). New Adventures in Sound Art recognizes the significant ongoing contributions of First Nations, Inuit, and Métis peoples to aural culture in Canada.