Events
August 3

– Country Superstars Tribute Show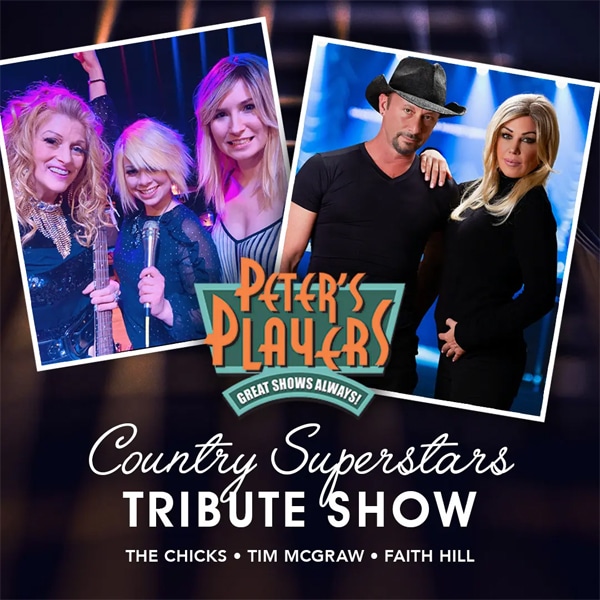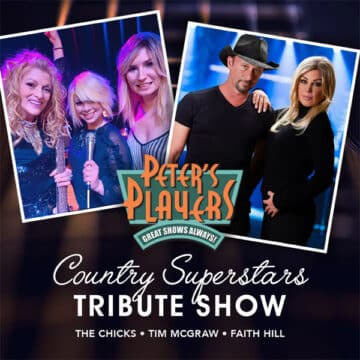 Welcome to a tribute to the top selling female country group of all time. "The Chicks"! Their catchy songs crossed over from country to pop, winning numerous awards and number one hits across country and pop music, bridging the gap between pop and country charts. The Chicks Tribute Show has the look, the sound and the feel, leaving crowds singing along to every one of their hit songs. This is one tribute show that does not disappoint! The Chicks Tribute Show due diligence to emulating the Chicks with their musical and vocal talents, leaving crowds wanting more and more.
Hill McGraw is a spectacular Tribute to Faith Hill & Tim McGraw.
After a performance together in Buffalo NY, the two singers realized the have fantastic chemistry. As they are both fans of Tim McGraw and Faith Hills music they though that this would be a good project to embark on as a team effort portraying the famous country music couple. They put together a solid lineup of musicians from the Canadian country music scene and recorded a few tracks.
Derek is the singer/guitar player for indie rockers Adams Rib and country rock band Lincoln County. Michelle is best known as the lead singer of the classic rock band Toronto as well as lead vocalist for Abba Tribute bands. Combined they have over 50 years experience on stage.
This act will surely wow audiences with it authenticity. Derek and Michelle capture the magic that has made Tim McGraw and Faith Hill household names.
For complete event details please follow the link provided.