Events
June 8

– Carefree Highway – A Tribute to Gordon Lightfoot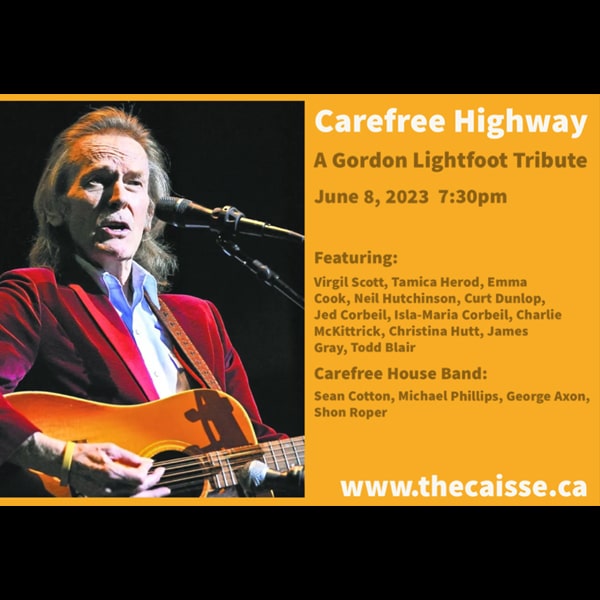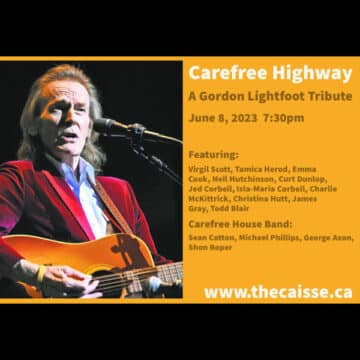 Carefree Highway – A Tribute to Gordon Lightfoot will be held at the Rene Caisse Theatre in Bracebridge on Thursday, June 8th at 7:30pm. This tribute will feature Todd Blair, Emma Cook, Isla-Maria Corbeil, Jed Corbeil, Curt Dunlop, James Gray, Tamica Herod, Neil Hutchinson, Christina Hutt, Charlie McKittrick, and Virgil Scott.
The Carefree House Band includes Sean Cotton (Guitars/Vox), George Axon (Guitars/Vox), Michael (Lopez) Phillips (Bass/Vox), Shon Roper (Drums/Percussion). Producer: Michelle Emson, Musical Directors: Sean Cotton & Neil Hutchinson.
Tickets are $45 each plus taxes.
For complete event details please follow the link provided.