Events
October 2

– Bones of Crows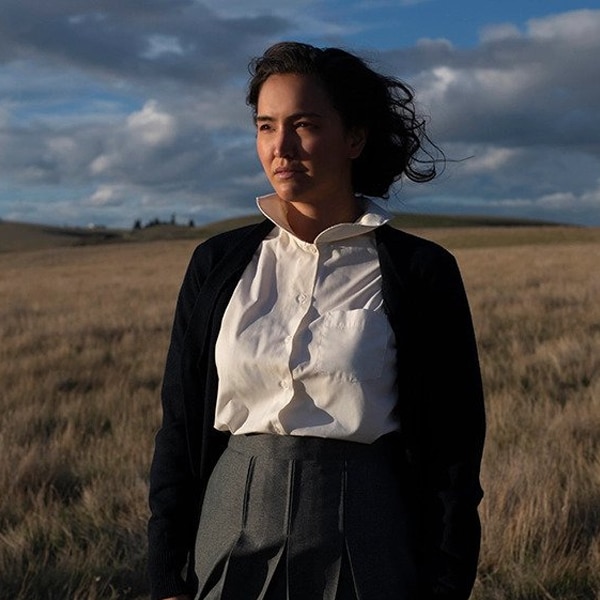 Presented by Reel Alternatives in partnership with the Algonquin Theatre. Sponsored by The Great Vine
The screening of this important film is timed to as closely as possible with, and to honour, the National Day of Truth and Reconciliation and Orange Shirt Day which both take place on September 30th to commemorate the painful history and ongoing impact of residential schools on indigenous people in Canada.
Unfolding over 100 years, BONES OF CROWS is a feature film told through the eyes of Cree Matriarch Aline Spears as she survives a childhood in Canada's residential school system to continue her family's generational fight in the face of systemic starvation, racism, and sexual abuse.
Marie Clements' historical epic about the life of Cree matriarch Aline Spears is a powerful indictment of the abuse of Indigenous peoples and a stirring story of extraordinary resilience and resistance. Born in the 1920s into a large, happy family, Aline Spears (played at different ages by Summer Testawich, Grace Dove, and Carla Rae) and her siblings are forcibly removed from their home — through threats and extortion by church and local authorities — and sent to residential schools, where they are subjected to cruelties at the hands of the priests and nuns in charge.
Haunted by the crimes committed against her and her family, she endures years of anguish before she finally has the chance to confront her abusers. Fearless in its denunciation of centuries of oppression by Canadian governments and institutions, Bones of Crows is also a memorable paean to the determination of residential school survivors — especially those who, like Aline, sought to bring these genocidal crimes to light.
For complete event details please follow the link provided.