Events
September 16-18

– Backcountry Beginner: Learn to Canoe Trip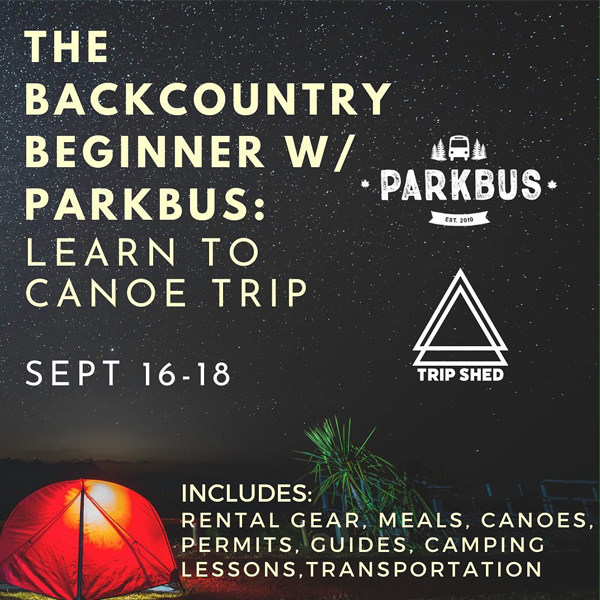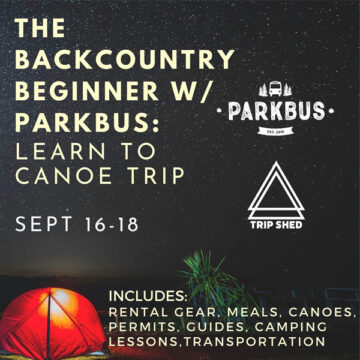 The Trip Shed is all kinds of excited to be tripping with our pals at Parkbus again! What does that mean? It means you'll not only get an unforgettable backcountry adventure – but we'll get you there, too! On this trip, you'll learn everything you need to know to safely and confidently go on your own canoe trips. Better yet, you'll have a chance to explore Algonquin Park at the perfect pace. Swim, paddle, portage, meet friends, learn new skills, sleep under the stars and rise the calls of the wild. Not a bad way to spend the weekend, eh?
In this collaborative trip, enjoy transportation provided by Parkbus and an experience provided and guided by Trip Shed. Better yet, we've discounted both the trip and transportation costs!
For complete event details please follow the link provided.