Events
May 5 - June 21

– Art Exhibit: Eyes of Algonquin and Algonquin Park, The Large and Small of It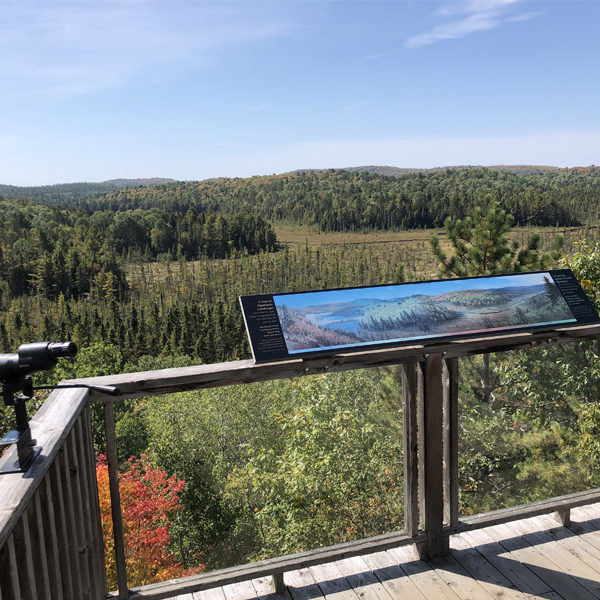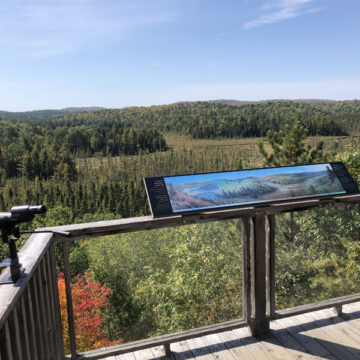 View the Algonquin Park related works of Larry Dance and Tiiu VanWinckle in the Algonquin Room at the Algonquin Park Visitor Centre from May 5 to June 21, 2023. Over the course of a year, the Visitor Centre's Algonquin Room presents different exhibitions of Algonquin-themed art by area artists. The art is available for sale and a portion of each sale is dedicated to The Friends of Algonquin Park who, in turn, use these monies to enhance the educational and interpretive programs in Algonquin. Stop by to view some exciting work, and maybe meet the artist, too! This exhibit is open during the operating dates and hours of the Algonquin Park Visitor Centre.
Eyes of Algonquin – The eyes have a way of telling a story where words often fail. The purpose of this photography exhibition of Larry Dance is to allow the visitor "to remember a moment" or "take home a memory" of their Algonquin Park experience.
Algonquin Park, The Large and Small of It – From panoramic tree top views to what is at ground level and maybe below; there is so much to see in Algonquin Park. Tiiu VanWinckle's watercolour paintings will take you on a journey showing that even the tiny can provide as impressive an impact as the large.
For complete event details please follow the link provided.