Events
July 28 - August 30

– Art Exhibit: Dancing Canoe and Uzma's Art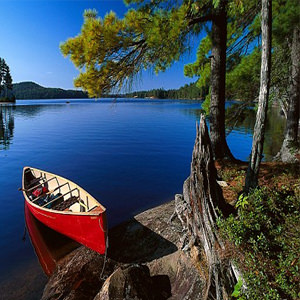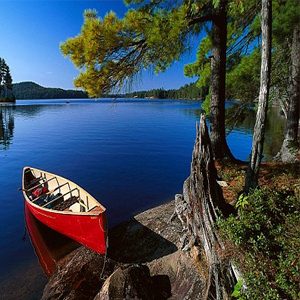 View the Algonquin Park related works of Arjuna Somaskandan, Jacqui Jeruzalski, and Uzma Atta in the Algonquin Room at the Algonquin Park Visitor Centre from July 28 to August 30, 2023. Over the course of a year, the Visitor Centre's Algonquin Room presents different exhibitions of Algonquin-themed art by area artists. The art is available for sale and a portion of each sale is dedicated to The Friends of Algonquin Park who, in turn, use these monies to enhance the educational and interpretive programs in Algonquin. Stop by to view some exciting work, and maybe meet the artist, too! This exhibit is open during the operating dates and hours of the Algonquin Park Visitor Centre.
Dancing Canoe – Photographers and digital artists Arjuna Somaskandan and Jacqui Jeruzalski recognize that Algonquin Park is a magical place that warrants revisiting throughout the year. With every visit it reveals its mystic qualities.
Uzma's Art – Nature has always been an integral part of Uzma Atta's artwork. The fall season in Algonquin Park is especially inspirational. All of the artwork is a depiction of the natural beauty of Algonquin Park.
For complete event details please follow the link provided.