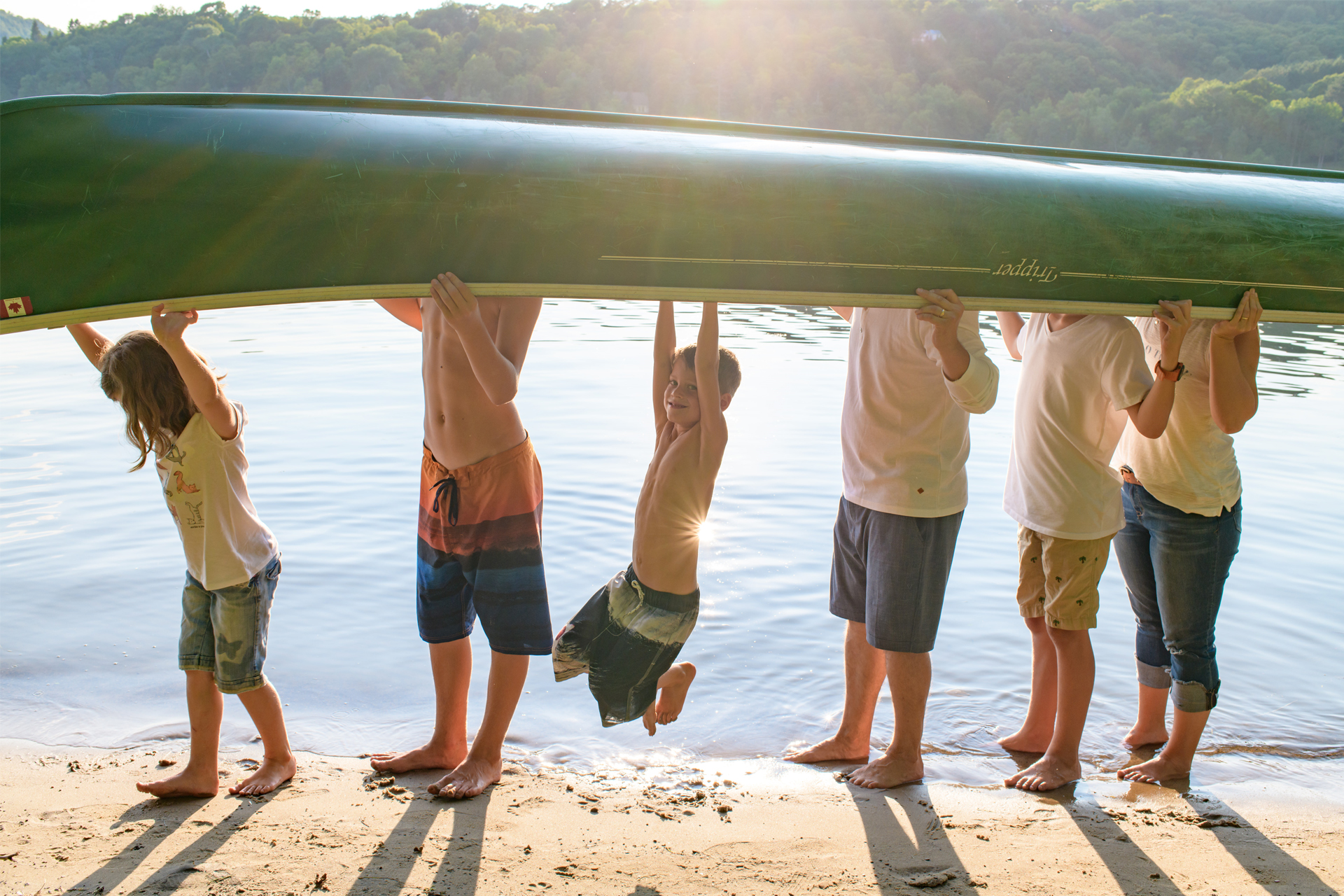 Cottage Country Spirit: Redeem Here!
Cottage Country Spirit Local Travel Package – Summer 2021 Edition: Redeem Here!
Use your $50 worth of cash vouchers at one or more of these fine establishments in Ontario's cottage country from July 19, 2021, to September 30, 2021. Over 275 accommodations, attractions, restaurants and shops to choose from!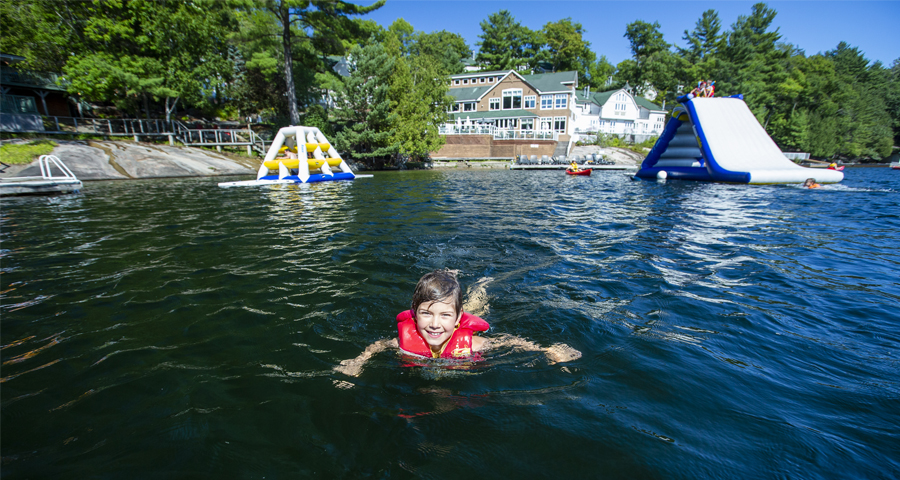 Participating Attractions, Restaurants, Shops & Events
(Click here to view the list of participating accommodations)
ALGONQUIN PARK
Algonquin Adventure Tours
Algonquin Art Centre km 20
Algonquin Outfitters Lake Opeongo, Oxtongue Lake, Lake of Two Rivers
Canadian Adventure Expeditions
Northern Edge Algonquin Kawawaymog Lake
The Portage Store Canoe Lake
Spark Adventure Photography
Voyageur Quest Kawawaymog Lake & Smyth Lake
ALMAGUIN HIGHLANDS
Algonquin Fine Foods Magnetawan
Algonquin Gallery & Gardens South River
Algonquin West ATV Club Kearney
Almaguin Highlands Golf & Country Club Katrine
Bernard's Bistro on the Lake Sundridge
Burk's Falls Arts Centre Online Gallery Burk's Falls
Circling Hawks Centre Burk's Falls
Copperhead Distillery & Spirits Sundridge
Cornball Store Magnetawan
Crystal Cave Shoppe South River
DJ's Bar & Grill Kearney
Eagle Lake Golf Course South River
Eagle Lake Narrows Country Store South River
Edith's Country Kitchen South River
FibreChick Powassan
Hubbert's Maple Sundridge
Katrine General Store Katrine
Magnetawan Grill Magnetawan
New Adventures in Sound Art South River
Northridge Inn Sundridge
Outdoor Adventures ATV Sundridge
Petra's Pottery Katrine
Pit Stop 518 Kearney
Quiet Bay Cafe Magnetawan
The Red Brick Cafe & Gift House Sundridge
Red Canoe Restaurant Kearney
The Ridge Golf Club at Ten Acres Sundridge
Riverbowl Burk's Falls
South River Brewing Co. South River
Swiss Country House Restaurant Ahmic Harbour
Zak's Sundridge
LORING/RESTOULE
Board's Honey Farm Restoule
Dual Rill Farms Golden Valley
Helene's Antiques and Other Things Port Loring
Jake's Place Restaurant Port Loring
Mill Bay Market Restoule
Rockcliffe Pottery and Craft Studio Nipissing
Roxie's Diner Port Loring
Tornado's Canadian Resorts Port Loring
Trout Creek Feed & Tack Gift Shop Trout Creek

MUSKOKA
3 Guys And A Stove Huntsville
Affogato Cafe + Gelato Dorset & Huntsville
Algonquin Bound Outfitters & Inn – West Gate Dwight
Algonquin Cafe & Deli Huntsville
Algonquin Outfitters Bracebridge, Huntsville, Port Carling
Amba Spa Huntsville
The Antler Steakhouse Huntsville
The Artisan House Huntsville
Artisans of Muskoka Huntsville
Arts at the Albion Gravenhurst
Aspen Valley Wildlife Sanctuary Rosseau
Back of Beyond Equine Centre Huntsville
Bala Bay Takeaway Bala
Bala Cranberry Festival Shop Bala
Beach Bae Muskoka Bracebridge
Beavertails Huntsville
Belle's Boutique Bracebridge
Belly Ice Cream Huntsville
The Bike Shop Gravenhurst & Huntsville
The Birches Restaurant Huntsville
Blue Willow Tea Shop Gravenhurst
Boiler Room Tap & Grill Dwight
Bracebridge Barrelhouse Bracebridge
Bracebridge Farmers Market Bracebridge
Bracebridge Hall Bracebridge
The Burger Shop Bracebridge
The Butcher's Daughters Gravenhurst
Camp Muskoka Coffeehouse Bracebridge
Canvas Brewing Co. Huntsville
Cast Iron Restaurant Baysville
The Chancery Lane Co. Bracebridge
Christmas Tyme Huntsville
Clear Lake Brewing Co. Torrance
Compass Wine, Spirits and Beer Huntsville
The Cottage by Cottage Springs Torrance
Cottage Cravings Cafe & Gift Shop Bala
The Custom Elephant Huntsville
The Cutter's Edge Huntsville
Decorated on Main Huntsville
Deerhurst Highlands Huntsville
Deerhurst Lakeside Huntsville
Doctor Golf Huntsville
Don's Bakery Bala
Dot The T Productions Muskoka
East Side Mario's Huntsville
Eclipse Art Gallery Huntsville
Eclipse Restaurant Huntsville
El Pueblito Bracebridge
Erika's Dwight
Family Place Restaurant Huntsville
Farmer's Daughter Huntsville
Fibre Huntsville
Field of Greens Port Carling
Find Your Wild Huntsville
Fine Thymes Restaurant Bracebridge
The Fish Shack Dorset
The Framing Place & Gallery Huntsville
Frosty Pint Pub Gravenhurst
Grandview Golf Club Huntsville
The Griffin Gastropub Bracebridge
Hatchets Rowing Centre Port Carling
The Healing Room Muskoka Bracebridge
Helen E. Grose Photography Bracebridge
Henrietta's Pine Bakery Dwight & Huntsville
Heron's Nest Studio Gallery Bracebridge
Humble Pie Butter Tart Factory & Pizzeria Baysville
Huntsville Brewhouse Huntsville
Ice Cream & Bean Bracebridge
Inn at the Falls Pub & Patio Bracebridge
Kala House of Colour Bracebridge
Katalyst Brewing Company Bracebridge
Kelsey's Huntsville
Kitchen's Buttertarts Bracebridge
The Lake Joseph Club Port Carling
Lake of Bays Brewing Co. Baysville
Lake of Bays Marina Dwight
Lake Wear Muskoka Bala
Lakeside Bala Bala
Lifestyle by Design Studio Gravenhurst
Lilibird Bracebridge
Limberlost Woodturning Huntsville
Live Edge Forest Port Carling
LivOutside Gear & Adventure Bracebridge
Love Pottery Dorset
Main Street Local Kitchen Huntsville
Maple Bluff Farm Huntsville
Maple Pub & Patio Huntsville
Marigold Unique Flavour Bracebridge & Huntsville
The Mill on Main Huntsville
Minds Alive Bracebridge, Gravenhurst & Huntsville
Miss Nelle's Cafe Baysville
MJD Paintball Huntsville
Momma Bear's Ice Cream & Sweets Bracebridge
Moon River Lookout Bala
The Murden Gallery Baysville
Muskoka Aesthetics Bracebridge
Muskoka Bay Clothing Gravenhurst
Muskoka Bay Gallery & Pottery Gravenhurst
Muskoka BeerSpa Torrance
Muskoka Bicycle Pro Shop Huntsville
Muskoka Brewery Bracebridge
Muskoka Craft Brewery Tours Muskoka
Muskoka Cup Co. Muskoka
Muskoka Discovery Centre Gravenhurst
Muskoka Heritage Place Huntsville
Muskoka Highlands Golf Links Bracebridge
Muskoka Jewellery Design Huntsville
Muskoka Lakes Farm & Winery Bala
Muskoka Natural Food Market Bracebridge
Muskoka North Good Food Co-op Huntsville
Muskoka Olive Oil Co. Bracebridge
Muskoka On The Rocks Huntsville
Muskoka Steamships Gravenhurst
Muskoka Waterbikes Bracebridge
Muskoka Zip Lines & Aerial Park Bracebridge
Muskoka's Incredible Race Huntsville
My Studio Muskoka Bracebridge
Nielsens Bicycles Bracebridge
The Nutty Chocolatier Huntsville
The Oar Gravenhurst
The Old Palmer House Dwight
The Old Station Bracebridge
The Oven Bracebridge
The Owl Pen Bracebridge
Oxtongue Craft Cabin & Gallery Dwight
Peter's Players Gravenhurst
PolarDip Ice Cream Shoppe Gravenhurst
Port Carling Garden Centre Decor & Gifts Port Carling
Pratt's Garden Gift Shop Bala
Rafters of Muskoka Baysville
Raiment Loft Bracebridge
The Record Shoppe Huntsville
Reflections of Muskoka Huntsville
Rich Hill Candles & Gifts Bracebridge
Rosseau General Store Rosseau
Rosseau Grill Windermere
Rustic Homespun Designs Huntsville
Santa's Village & Sportsland Bracebridge
Sawdust City Brewing Co. Gravenhurst
Season 2 Season Garden Market Gift Shop Baysville
Scuba Shack Gravenhurst
The Shipyards Muskoka Marketplace Gravenhurst
Soapstones Natural Skincare Huntsville
South Muskoka Curling & Golf Club Bracebridge
Spectacles Huntsville
Spirit Bay Harbour Bracebridge
Stoneleigh Farms Huntsville
Sully's Muskoka Bracebridge
Sun Chasers Swimwear Bracebridge
Sunset Cruises Port Carling
SWS Boatworks Surf Shop Minett
SWS Watersports at Deerhurst Huntsville
That Little Place By The Lights Huntsville
Tigg's For Him & Her Bracebridge
Trading Bay Dining Company Dorset
Tri Lakes Training Outdoor Events Minett
Trillium Spa Port Sydney
Treeo Port Carling
Tulo's Taqueria Port Carling
Two Horse Gallery Huntsville
Unique Muskoka Emporium Bracebridge
Vintages Dining Room Port Carling
Webster's Beacon Dwight
Well Fed Gravenhurst
Westside Fish & Chips Huntsville
Wild Muskoka Botanicals Dwight
Windermere Pub Windermere
Within Spa Float Tank Bracebridge
Wooden Penny Huntsville
Yamaha Riding Adventures Huntsville
Yummies in a Jar Baysville
Zig Zag Escape Rooms & Arcade Huntsville
PARRY SOUND
18 James Street Parry Sound
30,000 Island Cruise Line Parry Sound
Bayside Patio & Lounge Mactier
Bearly Used Books Parry Sound
Beverlys Parry Sound
Black Feather Wilderness Adventure Company Seguin
Bobby Orr Hall of Fame Parry Sound
Boston Pizza Parry Sound
Brunswick Sports Grill & Bar Parry Sound
Di Salvo's Bella Cucina Parry Sound
Georgian Bay Airways Parry Sound
Georgian Lanes Entertainment Parry Sound
Huckleberry's Parry Sound
I Branched Out Parry Sound
Log Cabin Inn Seguin
Loggers Station House Ardbeg
Maurizio's Pizzeria Parry Sound
Middle River Farm McKellar
Muddy Handshake Pottery Parry Sound
Near North Games Parry Sound
Ogiimaa Cafe Parry Sound
On The Green Bistro Mactier
Ontario Sea Kayak Centre Parry Sound
Pardon My Garden Parry Sound
Parry Sound Bikes Parry Sound
Parry Sound Cruise Lines Parry Sound
Rocky Crest Golf Club Mactier
Seguin Valley Golf Club Parry Sound
Sound Interiors Parry Sound
Tailwinds Georgian Bay Parry Sound
Trappers Choice Restaurant Parry Sound
Trestle Brewing Company Parry Sound
West Parry Sound District Museum Parry Sound
White Squall Outdoor Store Parry Sound
Windows Restaurant Mactier
The Wolf Den Parry Sound
SOUTH ALGONQUIN
The Lakeside Smokehouse Barry's Bay
The Mad Musher Whitney
PLEASE NOTE: some participating businesses are operating under seasonal hours, are only open for a portion of the allotted redemption window or are open by appointment only. Please be sure to check the business you wish to shop with is open on the day you plan to visit before heading out.
Participating Accommodations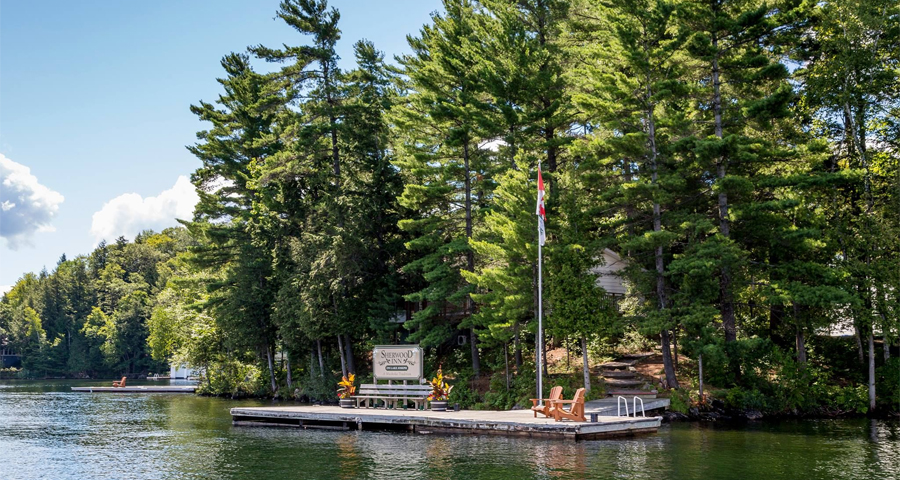 ALGONQUIN PARK
Northern Edge Algonquin Kawawaymog Lake
Voyageur Quest Kawawaymog Lake & Smyth Lake
ALMAGUIN HIGHLANDS
Ahmic Lake Resort Ahmic Harbour
Edgewater Park Lodge Kearney
Fern Glen Inn B&B Emsdale
Northridge Inn Sundridge
Quiet Bay Inn Magnetawan
Silver Sand Resort Kearney
LORING/RESTOULE
Cedar Grove Camp Restoule
Northern Lights Resort Loring
Pine Grove Resort Port Loring
Tornado's Canadian Resorts Port Loring
White Birches Camp Port Loring
MUSKOKA
Algonquin Bound Outfitters & Inn – West Gate Dwight
Baldwins Resort Windermere
Bayview Wildwood Resort Severn Bridge
Bear and Butterfly Bed & Breakfast Gravenhurst
Best Western Plus Muskoka Inn Huntsville
Bondi Cottage Resort Dwight
Comfort Inn Huntsville
Deerhurst Resort Huntsville
Hidden Valley Resort Huntsville
Holiday Inn Express & Suites Huntsville
Inn at the Falls Bracebridge
Muskoka BeerSpa Torrance
Muskoka Shores Cottages Utterson
Port Cunnington Lodge Dwight
Quality Inn Bracebridge
Red Maple Inn & Suites Huntsville
Residence Inn by Marriott Gravenhurst
Rodeway Inn King William Huntsville
Tally Ho Inn Huntsville
Tipi Adventure Bracebridge
Trillium Resort & Spa Port Sydney
Santa's Whispering Pines Campground Bracebridge
Severn Lodge Port Severn
Sherwood Inn Port Carling
Sleep Inn Muskoka Bracebridge
Spring Lake Resort Dwight
Walker Lake Resort Huntsville
Westlawn Bed & Breakfast Bracebridge
Windermere House Windermere
PARRY SOUND
Bayside Inn Parry Sound
Best Value Inn & Suites Parry Sound
Harmony Outdoor Inn Parry Sound
Knights Inn Parry Sound
Log Cabin Inn Seguin
Parry Sound KOA Holiday Campground Seguin
Rocky Crest Golf Resort Mactier
Seguin Valley Golf Club Cottages Parry Sound
Sunrise Inn Parry Sound
Trappers Inn Parry Sound
SOUTH ALGONQUIN
Algonquin Dream Catcher Motel Whitney
Algonquin East Gate Motel Whitney
Bellwood Inn Whitney
Four Corners Algonquin Whitney
Four Seasons Algonquin Cabins Madawaska
The Mad Musher Whitney
Rolling Rapids Motel Whitney
Spectacle Lake Lodge Barry's Bay