Clevelands House Resort
1040 Juddhaven Rd, Minett, Ontario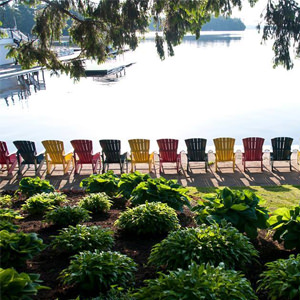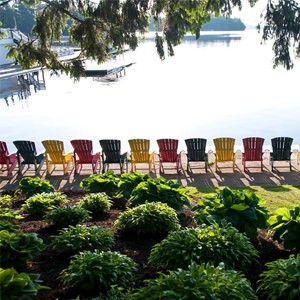 It is with a heavy heart that we will not be opening Clevelands House's resort accommodations for the 2021 season. However, we are excited to plan for the future, and look forward to unveiling the long-term vision soon.
Join us at Clevelands House Resort for a truly memorable Muskoka resort getaway vacation. Situated in the heart of Muskoka and on the shores of beautiful Lake Rosseau, Clevelands House Resort is the perfect location for every member of your family, newborns to teens, parents to grandparents, and everyone in between. We offer an assortment of cottage accommodations, one bedroom suites, lodge style rooms, and hotel guest rooms to choose from. We also have a choice of on-site dining options to suit any taste.
You're sure to have a great time at Clevelands House. We offer a wide variety of fully facilitated activities in our Adventure Program, including over 120 events each week! Our team of Adventure Directors continually find new and creative ways to ensure adults of all ages will find something exciting to do; mountain bike tours, guided canoe and kayak tours, lawn tournaments, power yoga, martini mixers to name just a few.
What will the kids be up to at Cleeves? At camp of course! Register your kids for our unique, extensive kids camp, available for registration in half day and full day. Our Day Camp is built to provide kids with the best experience and incorporates all of the fun Muskoka has to offer. With our camp right on Lake Rosseau we have 20 counselors here to provide your kids with fun, learning, and safety. Our mission is to provide quality, age appropriate activities for your children ages newborn to 15 years, through pre-designed children's activity programs. Check out our website for what's happening this summer!